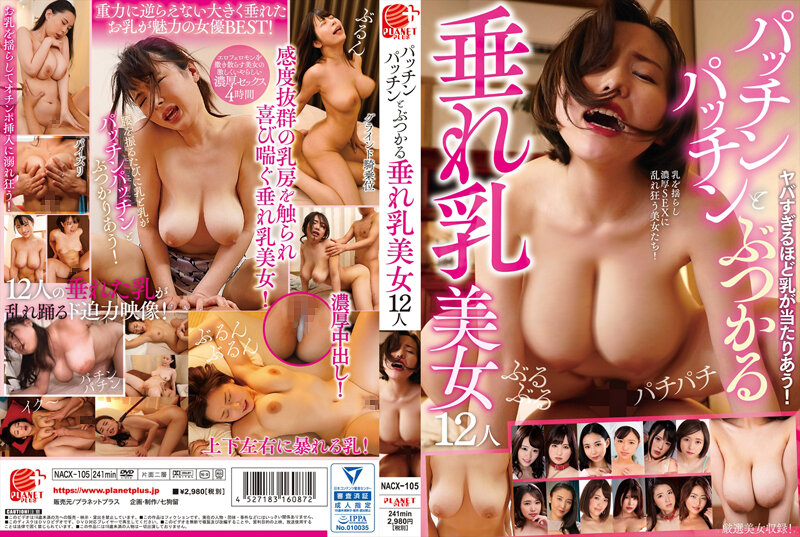 Information
Full HD [NACX-105] 12 droopy beauties clashing with Patchon Patchon
Released date: 05 Aug 2022
Length: 241 minutes
Cast: Mao Hamasaki, Mami Hoshino, Yuria Yoshine, Rika Tsubaki, Hikari Sena, Miu Arioka, Sachiko, Mayuri Moto, Yua Asakura, Nene Tanaka ▼Show All
Director: ----
Series: ----
Manufacturer: Planet Plus
Label: Shichigu
Genre: Busty Busty Fetish Middle-Out Best Compilation Over 4 Hours Sample Video
Ident Number: h_237nacx105
Average Rating: Average Rating:
Carefully selected beauty with a sloppy body with stunning drooping breasts! Each one has an exquisite drooping condition, and you can enjoy Yusayusa's milk swaying in the whole film. Pizzle pinched by extremely soft, that sway violently in the last spurt, bakugou breasts that want to suck, and a smooth body that looks comfortable to hug must be excited! Twelve beauties rocking their obscene areola sauce breasts and distorting their faces in the pleasure of being in and out! Enjoy!