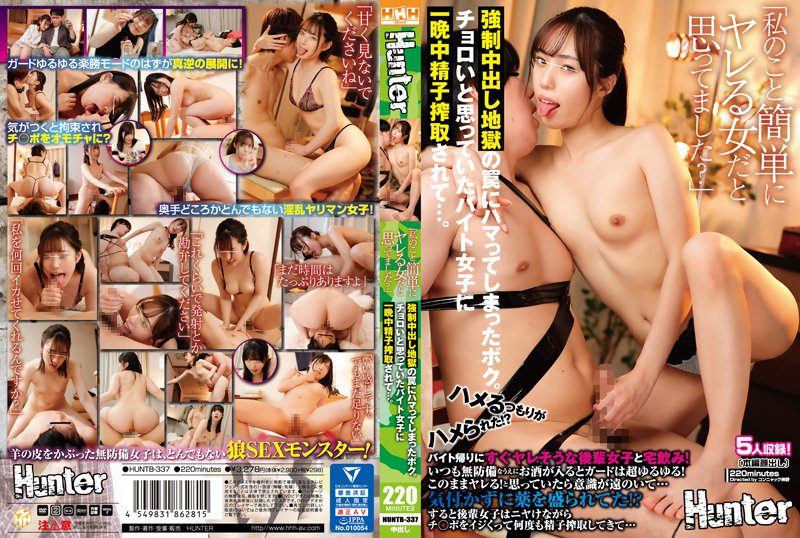 Information
Full HD [HUNTB-337] "Did you think I was an easy?" said me, falling into the trap of hell out of the way. Being sperm being squeezed all night by a part-time girl I thought was a jerk...
Released date: 8/9/2022
Length: 220 minutes
Performers: ----
Director: Kongnac Jinno
Series: ----
Manufacturer: Hunter
Label: HHH Group
Genre: Obscenity/Hard Riding Position Nakaide Blowjob Sample Video Drinking Party/Go-Con Otona's Summer Campaign
Part Number: huntb337
Average Rating: Average Rating:
Drinking at home with a junior girl who seems to be a jerk soon after returning from work! Always defenseless, and when alcohol comes in, the guard is super loose! Stay put! If you think that, your consciousness will be far away ... I was drugged without noticing!? Then the junior girl grinned and bullied Chi-Po! That's a lie! I'm on the side of being drugged and being eaten by my position reversal! I'll make you say hihi! What a self-doubt that blows me away, and I'm going to make you ejaculate so hard that I'm going to be!