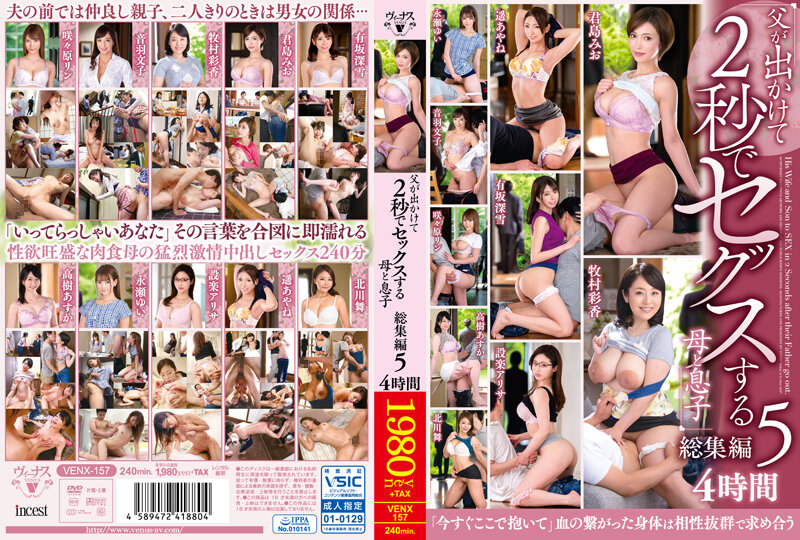 Information
Full HD [VENX-157] Mother and Son Fathers Going Out and Having Sex in 2 Seconds Vol. 5 4 Hours
Released date: 8/9/2022
Length: 240 minutes
Performers: ----
Director: ----
Series: Mother and son father going out and having sex in 2 seconds
Manufacturer: VENUS
Label: INCEST
Genre: Mature Woman Wife / Housewife Nakaide Best Compilation More than 4 hours Sample Video
Ident Number: venx157
Average Rating: Average Rating:
In front of the husband, they are good friends, and when they are alone, the relationship between a man and a woman... The best 5th installment of the popular drama "Mother and son who go out and have sex in 2 seconds" appeared! Includes 10 works of carefully selected beautiful mothers in the series! "Come on in, you" is a 240-minute recording of a carnivorous mother with a strong libido who gets wet immediately on cue and drowns in sex in a furious passion. The blood connected bodies are so compatible that you can't stop loving each other until just before your husband comes home!