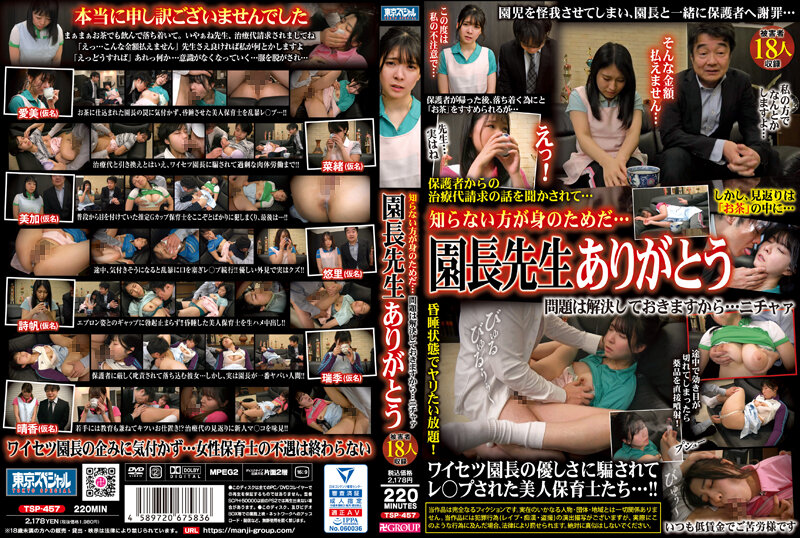 Information
Full HD [TSP-457] It's better not to know... Thank you, Mr. Kindergarten, I'll solve the problem... Nichaa
Released date: 8/9/2022
Length: 220 minutes
Performers: ----
Director: ----
Series: ----
Manufacturer: Tokyo Special
Label: Swastika GROUP
Genre: Nakaide Blow Sample Video
Ident Number: TSP457
Average Rating: Average Rating:
Well, I drank tea and calmed down. Oh yes, Dr. Ne, I was charged for the treatment, "Uh... I can't afford this" If only the teacher was good, I would do something about it, "Oh my gosh" Something like that... Losing consciousness... I was undressed....