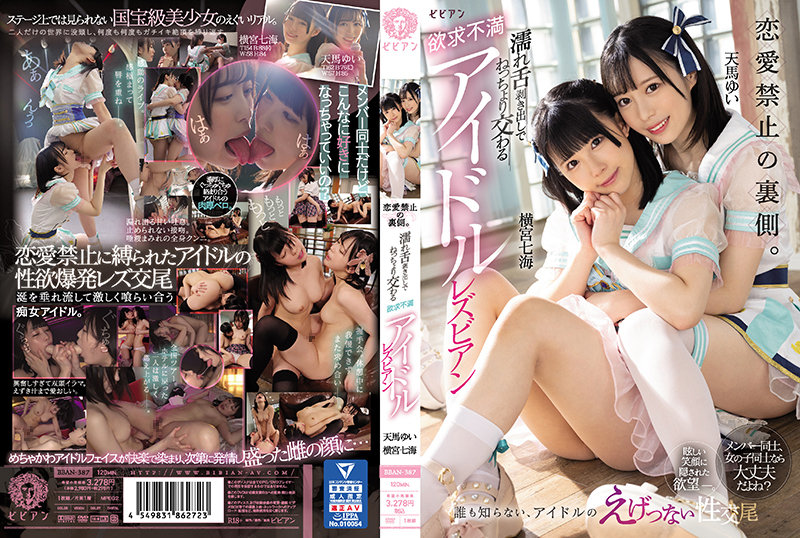 Information
Full HD [BBAN-387] The other side of the love ban. Frustrated idol lesbians who mingle with wet tongues exposed Yokomiya Nanami Tenma Yui
Released date: 8/9/2022
Length: 120 minutes
Cast: Nanami Yokomiya Tenma Yui
Director: One Top
Series: ----
Manufacturer: Vivian
Label: Vivian
Genre: Bishōjo Rez Cosplay Idol/Entertainer Rezkiss Sample Video Otona's Summer Campaign
Ident Number: bban387
Average Rating: Average Rating:
"It's forbidden to love, but it's okay if it's between girls, right?" a frustrated idol bound by the love ban explodes the accumulated libido by dripping tears and devouring each other! At the end of the gig, during a break from the handshake party, and at the hotel of the national tour. Fleshy velos are exposed and tangled awkwardly, climaxing over and over again in a world of just the two of them. Never seen on stage, the graphic of a bishōjo idol full throttle real lesbian sex.