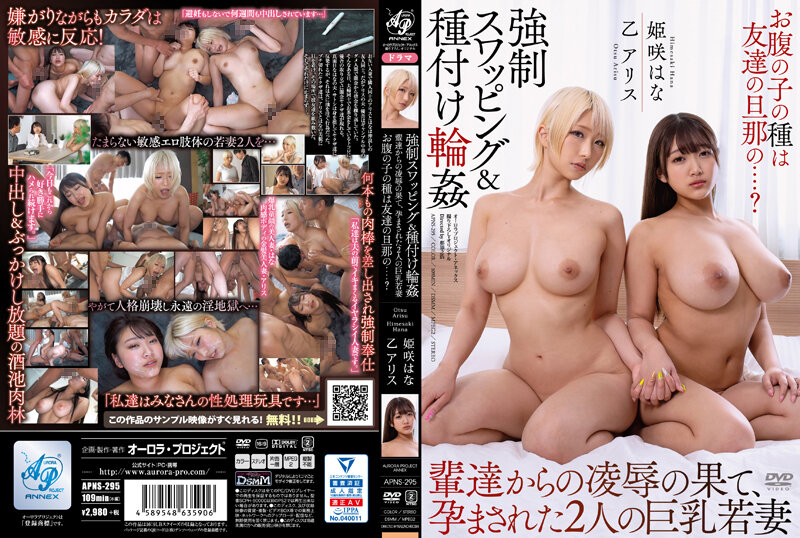 Information
Full HD [APNS-295] Strong ● Swapping & Seeding Ring ● The end of the two busty young wives who were conceived The seeds of the child in the belly are the husbands of friends....? Otoaris, Himesaki Hana
Released date: 8/9/2022
Length: 109 minutes
Cast: Oto-Alice Himesaki Hana
Director: Yukihiro Nasu
Series: Strong ● Swapping & Seeding Ring ●
Manufacturer: Aurora Project Annex
Label: Aurora Project Annex
Genre: Big Breasts Sleepover, Bedridden, NTR Drama Middle-Out Sample Video Swapping, Couple Exchange
Model No.: APNs295
Average Rating: Average Rating:
Alice and her neighbor are good friends. However, Alice's husband, Yugo, was a gambling addict who repeatedly borrowed money from dark money. One day, while the couple is having a tea party, dark money yakuza appear at Yugo's collection. Satoshi, the husband of the serious Hana, rebels against the yakuza with a shrug, but it is an act of pouring fuel on the fire. The slashed yakuza noticed Alice's good looks and laid them down in the place. And it doesn't stop there...