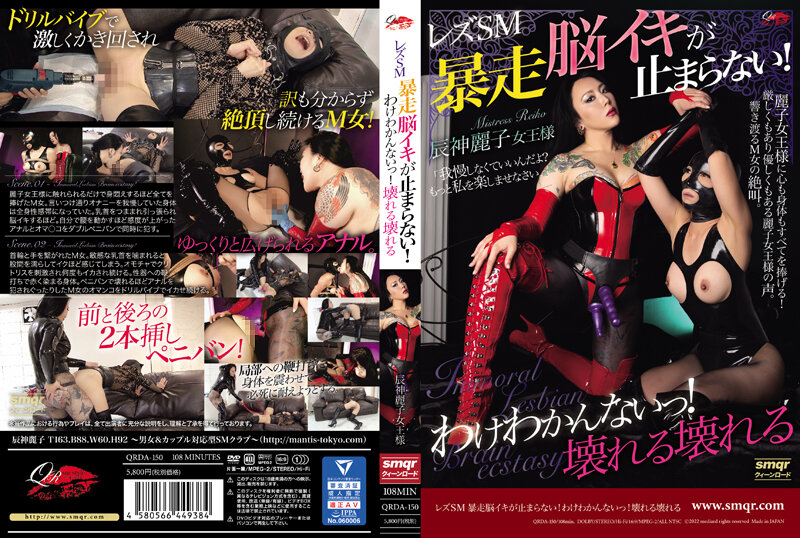 Information
Full HD [QRDA-150] Rez SM Runaway brain excitement does not stop! I don't know! Break Break Reiko Tatsujin
Released date: 8/9/2022
Length: 108 minutes
Cast: Reiko Tatsujin
Director: ----
Series: Lesbian SM (Queen Road)
Manufacturer: Queen Road
Label: Queen Road
Genre: SM Rez Anal M Woman
Model No.: QRDA150
Average Rating: Average Rating:
I give everything to Queen Reiko, both mentally and physically! Queen Reiko's voice is both stern and gentle. A reverberating scream. Woman M reacts sensitively. "You don't have to put up with me, just entertain me more." slowly spread. Two pennivans in front and back. His body trembles at the whipping of the locals, trying to endure the inevitable. Woman M continues to climax without knowing why she is being violently stirred by the drill vibe.