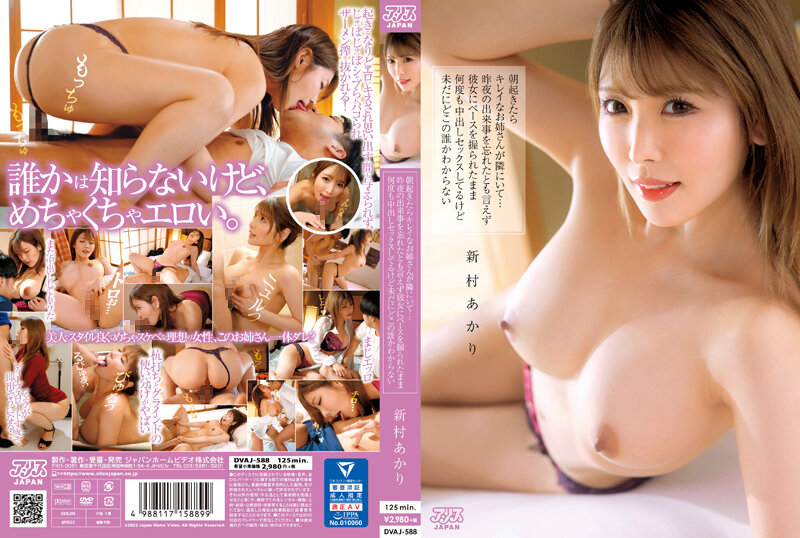 Information
Full HD [DVAJ-588] 【FANZA Exclusive】 When I wake up in the morning, there is a beautiful sister next to me ... I can't even say that I forgot what happened last night, and I have sex in and out many times while being held by her, but I still do not know who I am Akari Shinmura Panties and raw photo set
Released date: 10 Aug 2022
Length: 125 minutes
Cast: Akari Niimura
Director: Asagiri Jo
Series: ----
Manufacturer: Alice JAPAN
Label: Alice Japan
Genre: Slut Big Breast Big Ass Single Work Nakade Sample Video With Bonus / Set Product
Ident Number: TKDVAJ588
Average Rating: Average Rating:
When I woke up on the phone of the girlfriend I was dating, there was a sister I didn't know (very erotic) next to me, and I had sex with her in the morning while I was being without saying yes or no. Oh, and yesterday I drank a lot at my favorite bar, and then uh... Maybe it was your sister and yakka? One shot in the bathroom without remembering what happened last night, one shot of messi, I've been doing erotic things ever since I woke up, but I don't know who my sister is. She's serious, but her face and body are insanely type, she's too erotic (especially), and she's half hot.