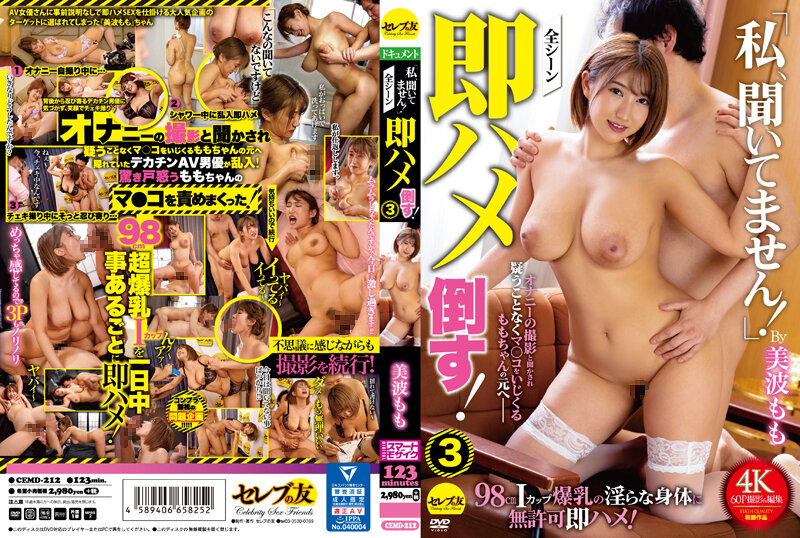 Information
Full HD [CEMD-212] "I'm not listening!" the whole scene immediately knocks you down! 3 Minami Momo
Released date: 8/9/2022
Length: 123 minutes
Cast: Momo Minami
Director: ----
Series: "I'm Not Listening!"
Manufacturer: Celebrity Friends
Label: Celebrity Friends
Genre: Mature Woman Big Breast Instant Hammy Documentary Standalone Work Decathin Big Cock Sample Video
Ident No.: cemd212
Average Rating: Average Rating:
The target of a very popular project to set up instant sex without prior explanation to the AV actress was "Minami Momo" of 98 cm super milk I cup! The decathine AV actor who was hiding behind Momo-chan who was fiddling with Maoko without suspicion when she was told that it was a masturbation shoot burst in and blamed Momo-chan Maoko, who was surprised and confused! Momo-chan, who continued to shoot while feeling strange, was immediately beaten up every now and then all day and became writhing and writhing!