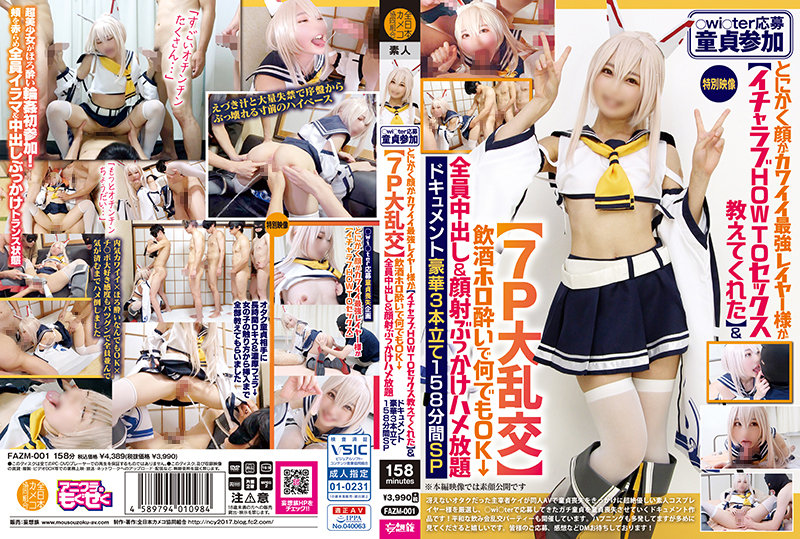 Information
Full HD [FAZM-001] 【○ wi○ter application dojo participation】 Anyway the face is cute and the strongest layer is [Icha Love HOWTO Sex Taught me] & [7P] Drinking holo drunkenness is OK → everyone Nakaide & Face Shooting Bukkake All-You-Can-Do Document Luxury 3 Lines 158 minutes SP
Released date: 8/9/2022
Length: 158 minutes
Performers: ----
Director: kei
Series: ○ wi○ter application child chastity loss & drinking party ring ● series
Manufacturer: All Japan Cameco Cooperative/Paranoid Tribe
Label: Anikura Moguzeku
Genre: Promiscuity Childhood Chastity Cosplay Nakade Squirting Sample Video Delusional Tribe
Product Code: fazm001
Average Rating: Average Rating:
It is a documentary work in which the director Kei, who was a dull otaku, carefully selects super-gentle amateur cosplayers in the wake of the loss of childhood chastity in doujin AV, and loses dojo chastity to gachi dojo who applied at ○ wi○ter! Minimum beautiful girl with otaku dojo [Icha love will give sex guidance] & drinking SEX. Cheeks blushing and everyone is in a trance state Erotic Manga Face Loss Lucky Sukebe Tenko Pile!