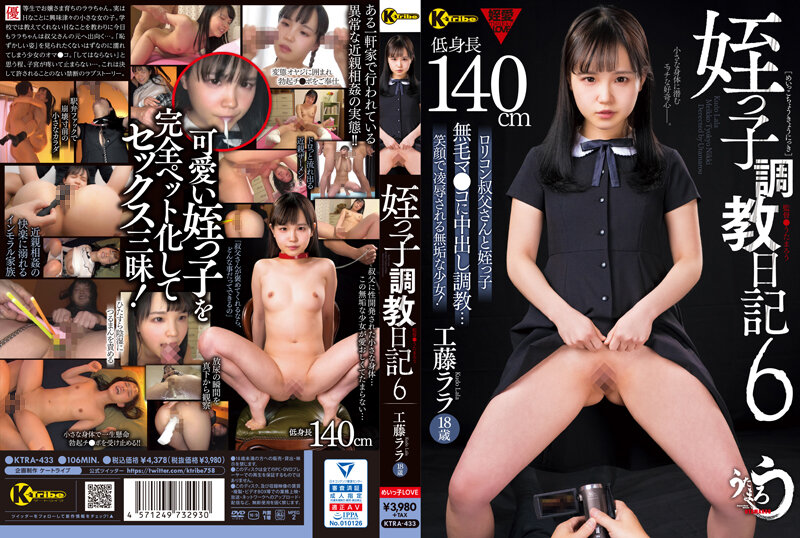 Information
Full HD [KTRA-433] Niece Taming Diary 6 Kudo Lara
Released date: 8/9/2022
Length: 106 minutes
Cast: Lara Kudo
Director: Utamaro
Series: Meiko Love
Manufacturer: K-Tribe
Label: K-Tribe
Genre: Bishōjo Pie Pan Single Work Urination / Leakage Binding / Bondage Sample Video
Product Code: KTRA433
Average Rating: Average Rating:
Lara-chan is an honor student and a young lady. Actually, she is a little girl who is curious about naughty things. Even today, Lara goes to her uncle to teach her naughty things that are not taught at school... A girl who doesn't want to be seen as "embarrassed" but gets wet. My uterus ached so much that I thought, "I shouldn't do it." This is a forbidden love story that will never be forgiven.