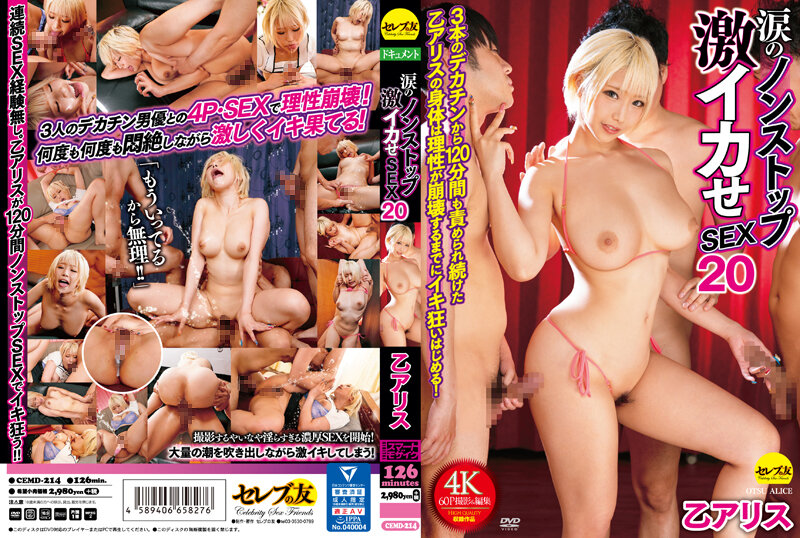 Information
Full HD [CEMD-214] Tears Nonstop Intense SEX20 Otome Alice
Released date: 8/9/2022
Length: 126 minutes
Cast: Alice
Director: ----
Series: Tears of Nonstop Intense Sex
Manufacturer: Celebrity Friends
Label: Celebrity Friends
Genre: Mature Woman Big Breast Promiscuity Single Work Lascivious・Hard System 3P・4P Sample Video
Ident No.: CEMD214
Average Rating: Average Rating:
Oto-Alice-chan, who has never had continuous sex experience for more than 60 minutes until now, was thrilled with non-stop sex that does not stop the camera at all for 120 minutes no matter what! As soon as filming begins, Alice, who has started a thick sex that is too lewd, gets furiously aroused while squirting a large amount of water! Eventually, with 4P and sex being blamed simultaneously by three decathine actors, Alice's reason finally collapsed, and she was writhing and writhing even harder, writhing over and over again!