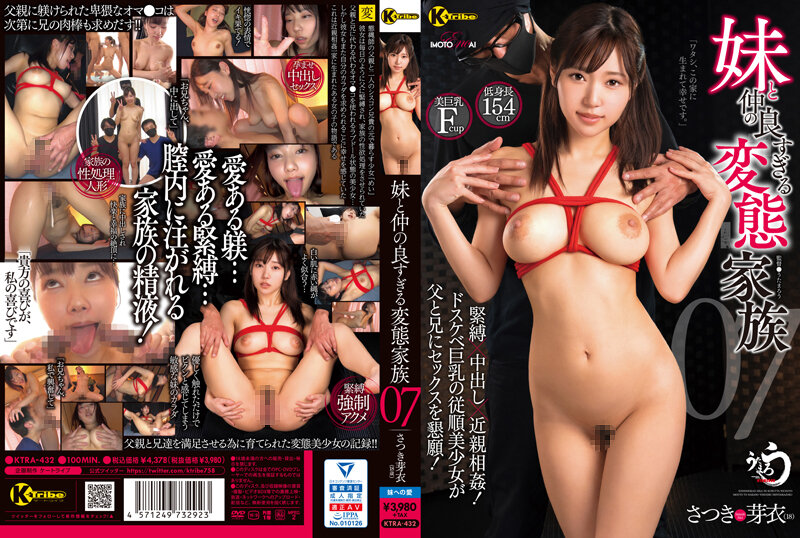 Information
Full HD [KTRA-432] A hentai family who gets along too well with their sister 07 Satsuki Sprouts
Released date: 8/9/2022
Length: 100 minutes
Performer: Satsuki Buki
Director: Utamaro
Series: Love for My Sister
Manufacturer: K-Tribe
Label: K-Tribe
Genre: Humiliation Incest Single Work Nakade Bondage Bondage Sample Video
Ident No.: KTRA432
Average Rating: Average Rating:
"Mei" who lives with his father, a perverted rope master, and his two Siskon brothers. She was bound by her father almost every day and trained to handle her family's libido. A sex doll-like "niece" who uses his father and brother in place of his. But she was also happy to be asked to have her own body... This is the story of a girl born into an incest family...
Free point gift for the first 1,000 yen!