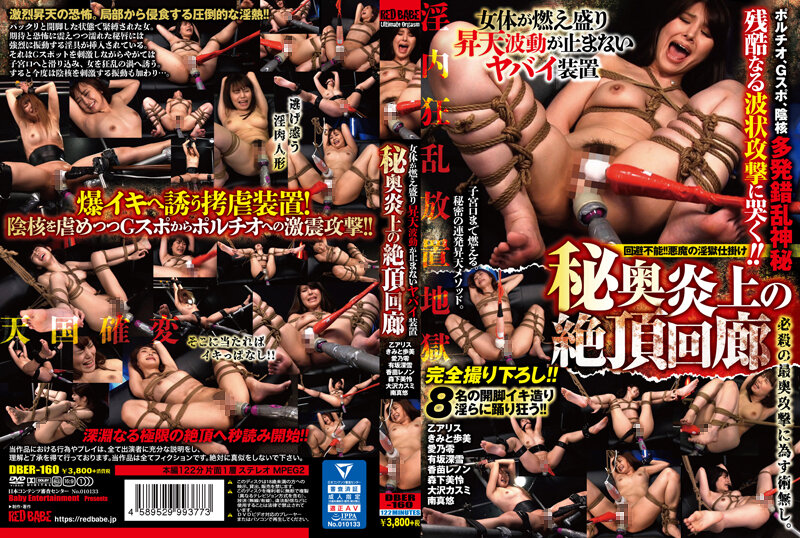 Information
Full HD [DBER-160] Yabai device that does not stop the female body burning and ascending vibration The climax corridor on the secret fire
Released date: 8/9/2022
Length: 122 minutes
Cast: Oto-Alice Kimi to Ayumi Arisaka Fukayuki Kanae Lennon Mirei Morishita Kasumi Osawa Kasumi Minami Mayu Aino Zero (Asa Showna)
Director: ----
Series: ----
Manufacturer: BabyEntertainment
Label: RED BABE
Genre: Brutality Restraint Torture Sample Video Neglect Acme Orgasm
Ident Number: dber160
Average Rating: Average Rating:
Hot female body that can't move. The doesn't stop vibrating like a demon, and becomes a. Eight crazy screaming flaming hot acmes! juices, drowning in continuous waves of climax, frenzied women to the end of hell, their whole bodies becoming sex zones. If the secret catches fire, it's over. Just turning into a pleasure doll...