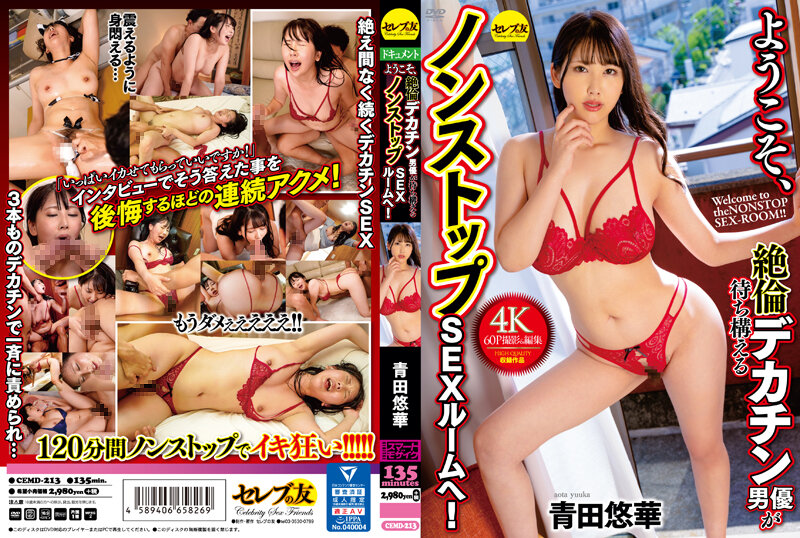 Information
Full HD [CEMD-213] Welcome to the non-stop sex room where the actor of Decatin is waiting! Yuka Aota
Released date: 8/9/2022
Length: 135 minutes
Cast: Yuka Aota
Director: ----
Series: ----
Manufacturer: Celebrity Friends
Label: Celebrity Friends
Genre: Mature Woman Wife / Housewife Promiscuity Single Work Lascivious, Hard 3P・4P Sample Video
Ident No.: CEMD213
Average Rating: Average Rating:
This time, we planned to take Yuka Aota to a crowded building where the actors are waiting for her and have her go crazy non-stop for 120 minutes! I immediately entered the suspicious room and suddenly a decathine actor in a pair of pants appeared, and before I could get to bed, I was with sex still in my clothes! Eventually, Yu Hua's body began to writhe as if trembling with the constant decathin sex, and she was slammed into each other by three decatin's and was again and again!