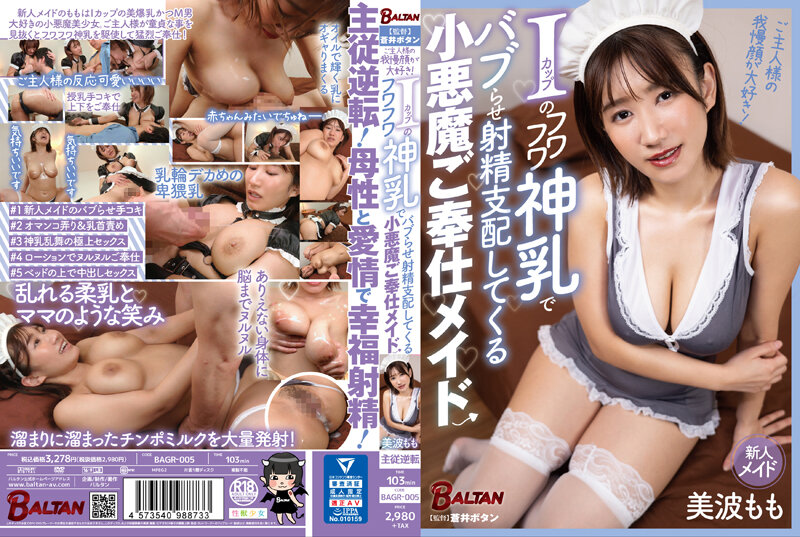 Information
Full HD [BAGR-005] I love your husband's patient face! Small devil service maid who dominates ejaculation with I-cup fluffy divine milk Minami Momo
Released date: 8/9/2022
Length: 103 minutes
Cast: Momo Minami
Director: Aoi Button
Series: ----
Manufacturer: Vartan
Label: BALTAN
Genre: Maid Busty Single Work Nakade Paisley M Man Sample Video
Product Code: BAGR005
Average Rating: Average Rating:
The new maid's thighs are I-cup beautiful breasts and the little devil beautiful girl who loves M man. When your husband sees through the fact that he is a child, he uses fluffy divine milk to serve fiercely! Pushing your and your master's with a nursing and reversing the master-servant! "Your husband's reaction is cute~~" Gaman's face was stared at mischievously, and his was on the verge of exploding! She gets by the sex she gets ridiculed in, but in the end, she's the Echiechi maid who lets you out inside!