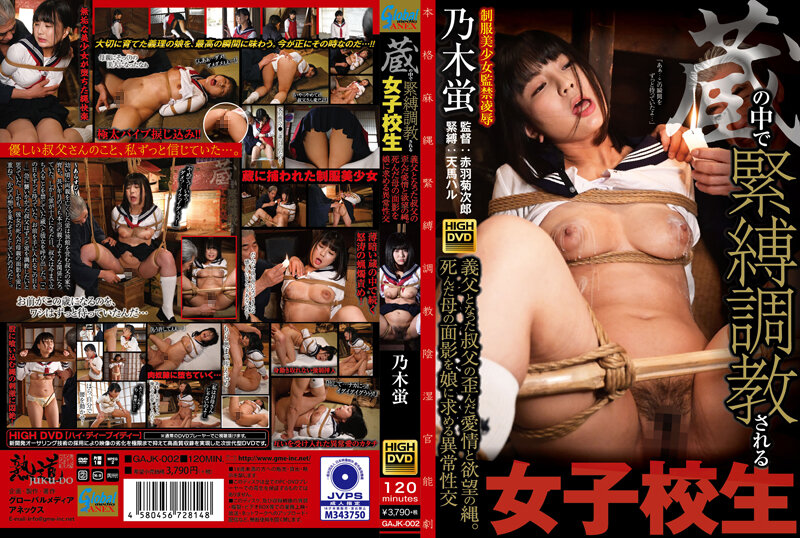 Information
Full HD [GAJK-002] A schoolgirl being tamed in bondage in a storehouse The twisted rope of affection and desire of her uncle, who became her father-in-law. Abnormal sexual intercourse seeking the image of a dead mother in the daughter Nogi Hotaru
Released date: 8/9/2022
Length: 120 minutes
Cast: Hotaru Nogi
Director: Kikujiro Akabane
Series: Schoolgirl being tamed in bondage in a storehouse
Manufacturer: Global Media Annex
Label: Global Media Annex
Genre: Humiliation Schoolgirl Student Uniform Single Work Confinement Bondage Bound / Bondage Sample Video
Part Number: GAJK002
Average Rating: Average Rating:
Having lost both his parents at a young age, Firefly grew up in the house of his uncle who ran an inn, and over the years they had become like real parents and children. But on the day she turned eighteen, her uncle summoned her to a storehouse that had hitherto forbidden her entry. "I've been waiting for this day, this day I'll get you..." the uncle who suddenly attacked had always wanted to tame the fireflies. Moreover, she was trying to fulfill her former wish by superimposing the image of her dead mother on the firefly...