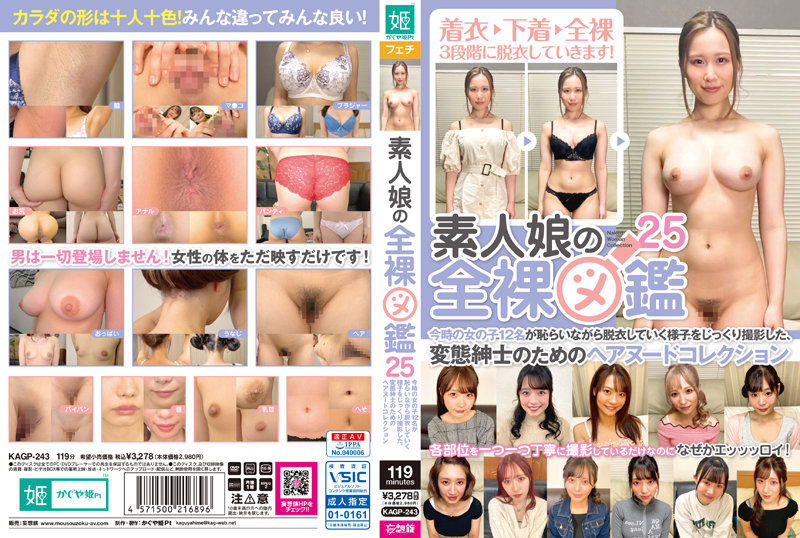 Information
Full HD [KAGP-243] Amateur Girl's Naked Picture Book 25 A collection of hair nude for perverted gentlemen that carefully photographs the way 12 girls of this time are shamefully undressing
Released date: 8/9/2022
Length: 119 minutes
Performers: ----
Director: Wife Shoot
Series: The Naked Picture Book of the Amateur Daughter
Manufacturer: Kaguya Princess Pt/Paranoid Tribe
Label: Kaguya Hime Pt
Genre: Bishōjo Other Fetish Local Up Amateur Sample Video Paranoid
Part Number: KAGP243
Average Rating: Average Rating:
"Oh, are you sure you just need to take it off?'" Rather, take it off! ! They gradually undress from their plainclothes and appreciate parts that they do not usually see carefully, such as the nape, armpits, and lips. Should I just take it off? An amateur girl who writhes with more embarrassment than she thought if she licked it.