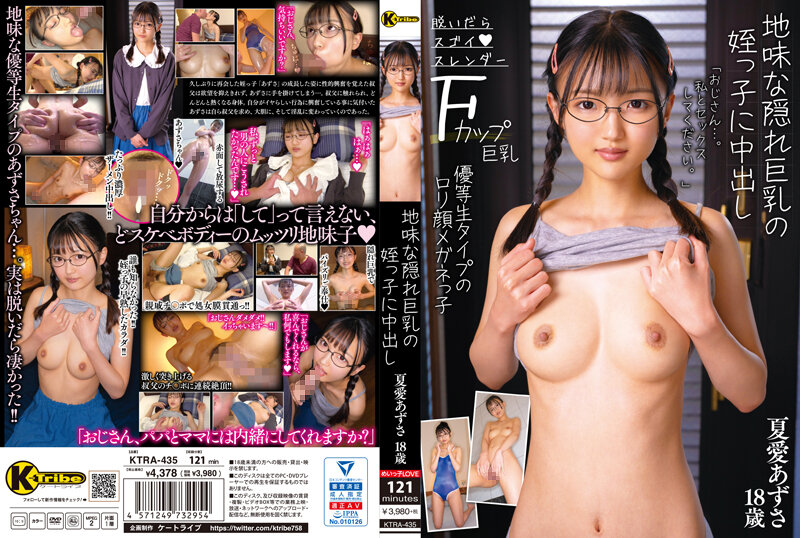 Information
Full HD [KTRA-435] Sober hidden busty niece in the middle Natsu Ai Azusa
Released date: 8/9/2022
Length: 121 minutes
Cast: Natsu Ai Azusa
Director: ----
Series: ----
Manufacturer: K-Tribe
Label: K-Tribe
Genre: Bishōjo Glasses Slender Incest Single Work Subjective Sample Video
Model No.: KTRA435
Average Rating: Average Rating:
Sexually aroused by the grown up appearance of his niece "Azusa" whom he has reunited with after a long time, his uncle can not suppress his desire and puts his hand on Azusa. His body gets hotter and hotter from being touched by his uncle. Realizing that she was excited about the disgusting act, Azusa sought out her uncle herself, turning to boldness and lewdness.