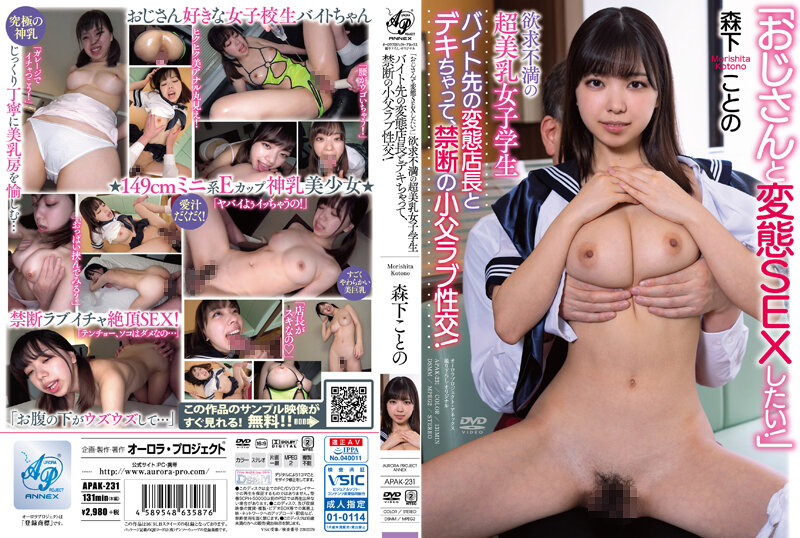 Information
Full HD [APAK-231] "I want to have a perverted sex with my uncle!" a frustrated super beautiful female student Dekicha with the hentai store manager of the part-time job, forbidden little father love! Kotono Morishita
Released date: 8/9/2022
Length: 131 minutes
Cast: Kotono Morishita
Director: RK
Series: Frustrated Super Beautiful Breast Girl Student
Manufacturer: Aurora Project Annex
Label: Aurora Project Annex
Genre: Schoolgirl Big Breast Petite Single Work Nakaide Face Shot Sample Video
Ident Number: APAK231
Average Rating: Average Rating:
★149cm mini E-cup divine milk beautiful girl ★ uncle favorite schoolgirl and hentai store manager forbidden love icha SEX! ◆ Our popular part-time daughter Koto-chan consults with "My stomach is wobbly under my stomach ...". If you think about it and check your temperature with Chu, "The store manager is Suki!" and yal damn man-man! Immediately poke your crotch on the table! Happy perverted sticky intercourse that looks into the best breasts and beautiful with a fisheye lens while thinking that it is a bad girl! "Tencho, Soko is no good!"