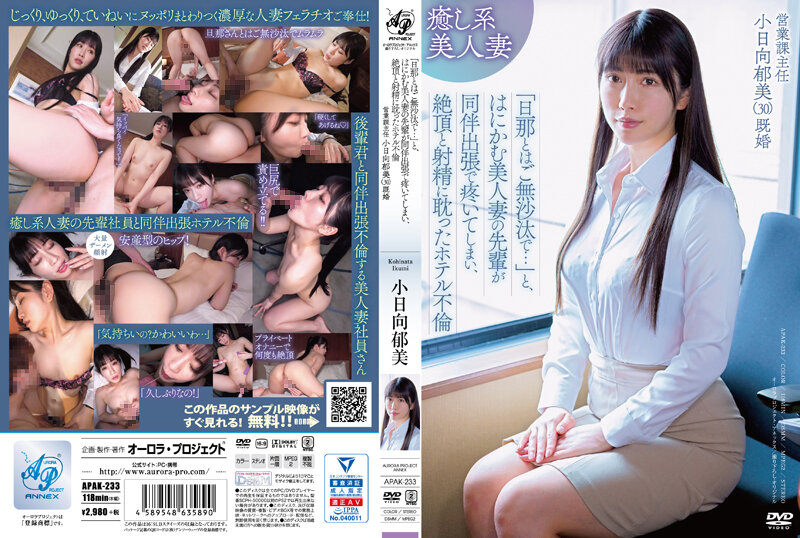 Information
Full HD [APAK-233] "I don't have a husband ..." and a hotel affair where a senior member of a beautiful wife who is smiling has been hurt by a business trip accompanied by her, indulging in climax and ejaculation Ikumi Kohinata (30) married
Released date: 8/9/2022
Length: 118 minutes
Cast: Ikumi Kohinata
Director: ----
Series: ----
Manufacturer: Aurora Project Annex
Label: Aurora Project Annex
Genre: Man-wife / Housewife Infidelity Single Work Nakade Facial Shot Sample Video Hotel
Ident No.: APAK233
Average Rating: Average Rating:
◆ A senior employee of a healing wife and a business trip hotel infidelity ★ husband who is not happy and Muramura is a Kohyuga. With a gentle smile, she presses "I want a real" and "I'll make you harder" Serve the rich man-wife fellatio that clings carefully and carefully! "It's been a long time," he said, grabbing the voluminous cheap ass of a man senior who he usually can't resist and thrusting back and forth in the back of his head! "It's cute... Yippai feel good!"