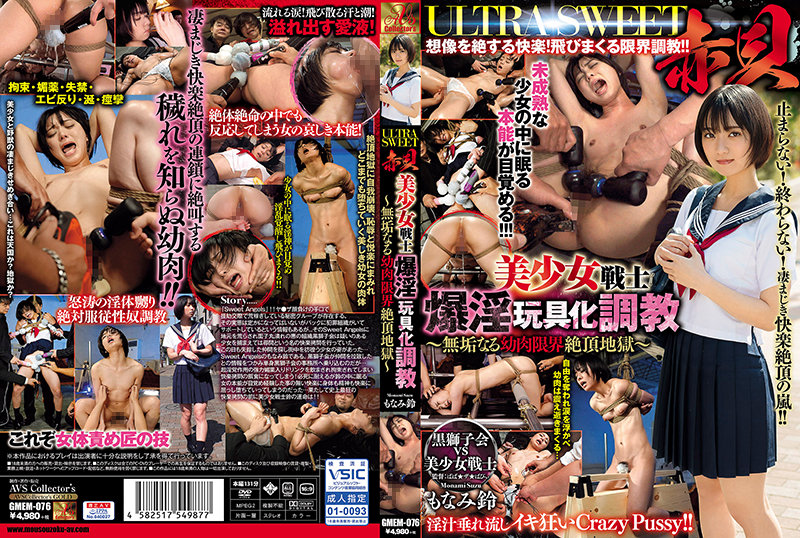 Information
Full HD [GMEM-076] 【FANZA Exclusive】 ULTRA SWEET Akagai Bishōjo Senshi Bakugou Toy-Toning ~Innocent Infant Meat Limit Climax Hell~ Monami Suzu With Panty, Raw Photos, and Digital Photo Book
Released date: 10 Aug 2022
Length: 131 minutes
Performer: Suzu Monami
Director: Baba ★ Zaba ★ Bi
Series: ULTRA SWEET Akagai
Manufacturer: AVS collector's
Label: AVSCollector's GOLD
Genre: Restraint Shame Beautiful Girl Single Work Torture Sample Video Bonus / Set Product
Ident Number: tkgmem076
Average Rating: Average Rating:
The Black Lion Society, whose hometown was ransacked by the Sweet Angels and had been crushed with faces, had captured a suspicious girl and tortured her with pleasure. On this day, there was also a girl wandering around the city looking for her missing companion ... It is the same bell of Sweet Angels. He grabs the information that the Black Lion Society has abducted his companions and rides into the Black Lion Society's office, but... You will be forced to drink a drink containing a powerful aphrodisiac of super--conscious action and be restrained and fall prey to pleasure torture! What is the fate of Bishoujo Senshi Suzu?