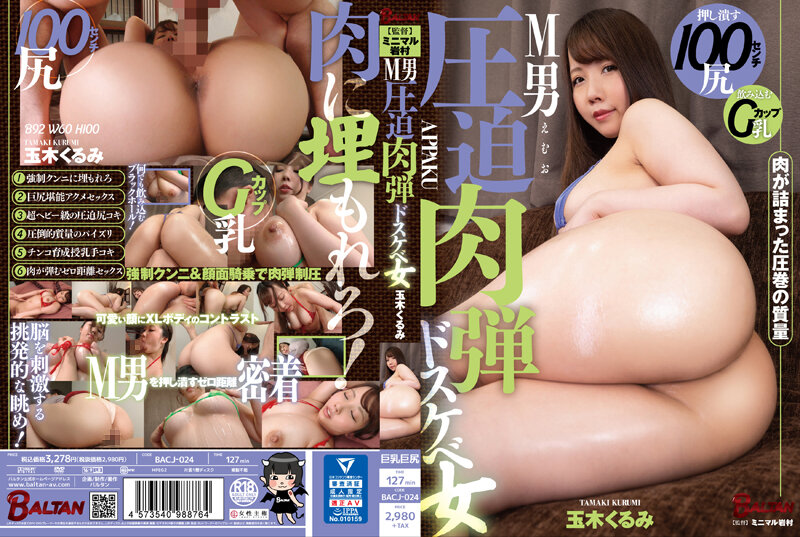 Information
Full HD [BACJ-024] 【FANZA Exclusive】 M Man Pressure Meat Bullet Dosukebe Woman Tamaki Walnut with Panties and Raw Photo
Released date: 10 Aug 2022
Length: 127 minutes
Cast: Kurumi Tamaki
Director: Minimal Iwamura
Series: ----
Manufacturer: Vartan
Label: BALTAN
Genre: Slut Big Ass Single Work Equestrian Position Face Riding M Man Sample Video With Bonus / Set Product
Model No.: TKBACJ024
Average Rating: Average Rating:
G cup bust on 100cm hip! Buried in the enchanting big ass busty! Summons Man M to give him an oil massage, and suppresses the flesh with a strong kunni & facial mounting. Ass Koki & Six Nine and Semen Exploitation in Equestrian Sex! Breast pressure lock with busty breasts that have become null teka, M man ascending with pizzle attacking with mass. Grab the prostate with a nursing and a paisley and do not let go. Zero-distance close-contact sex that seems to melt the chinko! You can't escape this dosquebe body anymore.