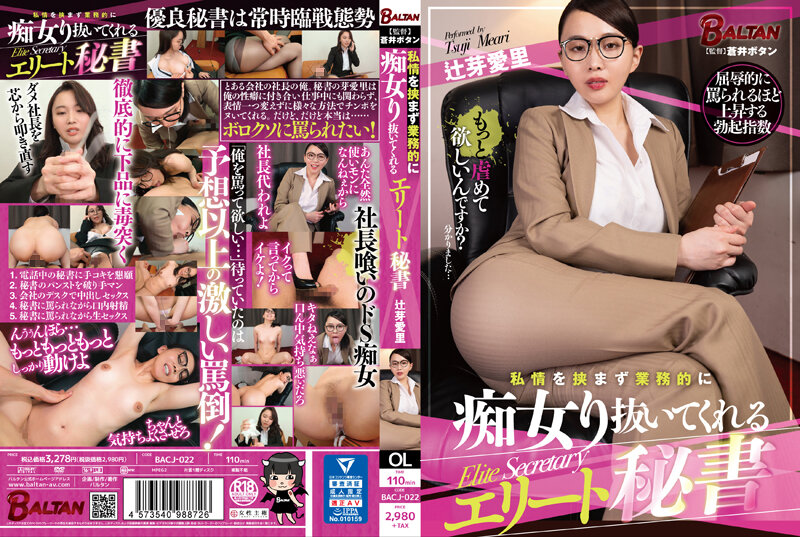 Information
Full HD [BACJ-022] An elite secretary who will you in business without interjecting personal feelings Airi Tsujibu
Released date: 8/9/2022
Length: 110 minutes
Cast: Airi Tsujibu
Director: Aoi Button
Series: ----
Manufacturer: Vartan
Label: BALTAN
Genre: secretary slut single work chu-out sample video taunt M woman
Product Code: BAC022
Average Rating: Average Rating:
I'm the president of a certain company. My secretary, Bud Airi, despite my proclivities and working on it, doesn't change a single expression when I rip off my pantyhose and do a handman, and she nudges my in various ways, such as,, and chuu-out sex. But... I really want to you while being... One day, when I couldn't suppress my desire and asked, what I was waiting for was a fierce taunt more than I expected...! In this way, it became a daily routine for me to be while being taunted by my secretary.