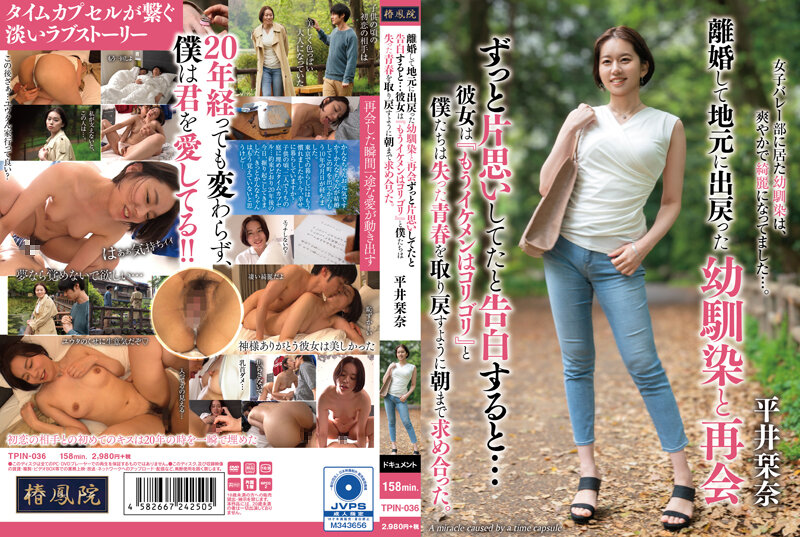 Information
Full HD [TPIN-036] 【FANZA Exclusive】 Reuniting with a childhood friend who divorced and returned to his hometown When he confesses that he has always had a crush on ... Rina Hirai Pantyhose and Cheki Set
Released date: 10 Aug 2022
Length: 158 minutes
Performers: ----
Director: ----
Series: Reuniting with a childhood friend who divorced and returned to his hometown
Manufacturer: Tsubaki Feng-in
Label: Tsubaki Ho-in
Genre: Beautiful Breast Wife / Housewife Drama Nakaide with Bonus / Set Product
Product Code: tktpin036
Average Rating: Average Rating:
How are you Kanna-chan? It has been 10 years since Kanna-chan got married and left this town. Have you gotten used to living in Tokyo yet? Are you living happily ever after? When I was a child, we buried a time capsule in our yard together... Today, 20 years later, as promised, I dug it up. Kanna-chan... I don't think I remember anymore.