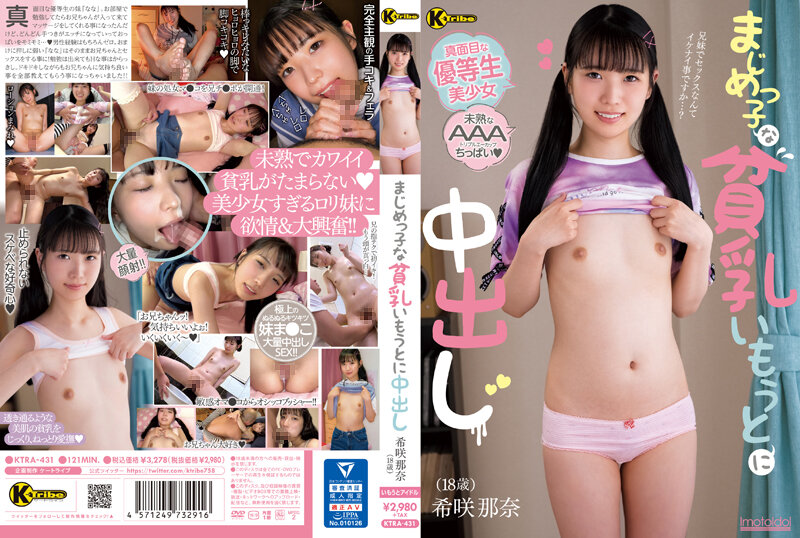 Information
Full HD [KTRA-431] Seriously, Poor Milk Ito Nakade Nana Kisaki
Released date: 8/9/2022
Length: 121 minutes
Cast: Nana Kisaki
Director: ----
Series: ----
Manufacturer: K-Tribe
Label: K-Tribe
Genre: Bishōjo Poor Breasts / Small Breasts Incest Single Work Sister / Sister Subjective Sample Video
Model No.: KTRA431
Average Rating: Average Rating:
The younger sister of a serious honor student, "Nana". When I was studying in the room, my brother came in and gave me a massage, but my hands became more and more etched and my were fir and fir ... Of course, there is no male experience. In addition, "Nana" who is weak to push will have sex with your brother as it is! Even if you can study, you can't do anything H. I was thrilled but I ended up having my brother tell me all the things that felt good!