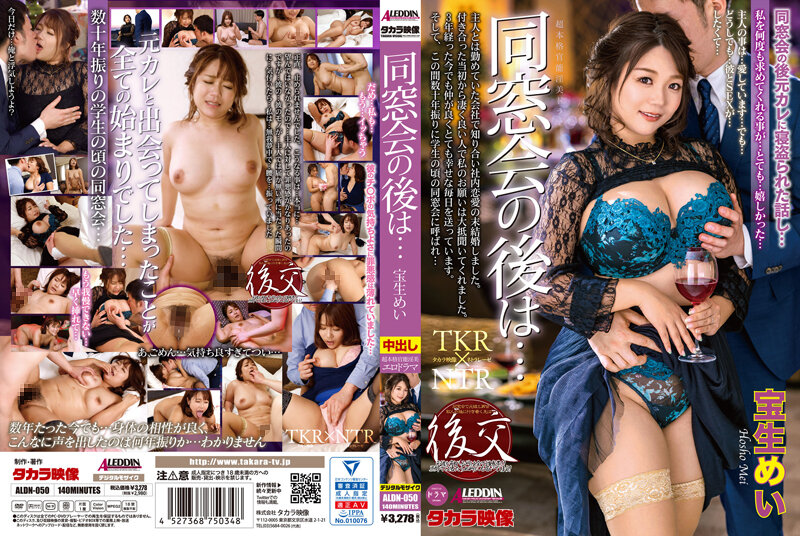 Information
Full HD [ALDN-050] 【FANZA Exclusive】 After the reunion ... Hōsei Mei with Cheki
Released date: 10 Aug 2022
Length: 140 minutes
Performer: Mei Takao
Director: Hiroshi Takara
Series: After the Reunion ...
Manufacturer: Takara Pictures
Label: ALEDDIN
Genre: Wife / Housewife Infidelity Single Work Sleepover, Bedridden, NTR Drama Nakaide Digimo Sample Video With Bonus / Set Product
Product Code: TKALDN050
Average Rating: Average Rating:
I met my husband at the company I worked for and got married after an in-house romance. He was a very good person from the beginning of our relationship, and he usually listened to my requests. Three years later, we are still very close and very happy every day. Then, for the first time in decades, I was invited to a reunion when I was a student, and I decided to go tomorrow. I was able to marry a really good person, so I thought that I would not have to worry about infidelity at all as much as my husband thought. Until I see him again...