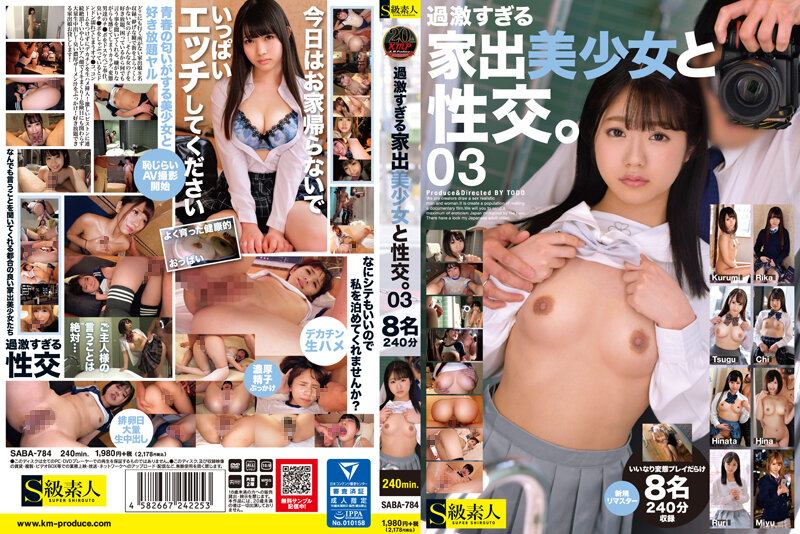 Information
Full HD [SABA-784] Intercourse with a beautiful girl who ran away from home who was too radical. 03 8 people 240 minutes
Released date: 8/9/2022
Length: 240 minutes
Performers: ----
Director: TODO
Series: Sexual intercourse with a runaway girl who is too radical.
Manufacturer: S-Class Layman
Label: S-Class Amateur
Genre: Bishōjo Student Uniform Nakade Best Compilation 4 hours or more Sample video
Ident Number: saba784
Average Rating: Average Rating:
A girl who can't help but stare around the city with ephemeral eyes. You can like such a girl as much as you want. They'll listen to you because you're in trouble. The body feels reluctantly. Serve the perverted men's chi-po dosukebe. If you suck on the smelly chi-po, you will get wet. Continuous climax to fierce and fierce pistons! Roll up your sleeves with a disgusting ahemistic face! Despite the danger day, mass raw and out! Smell thick semen juice sprinkled on it! I will lend you a runaway daughter who can do as much as you like!