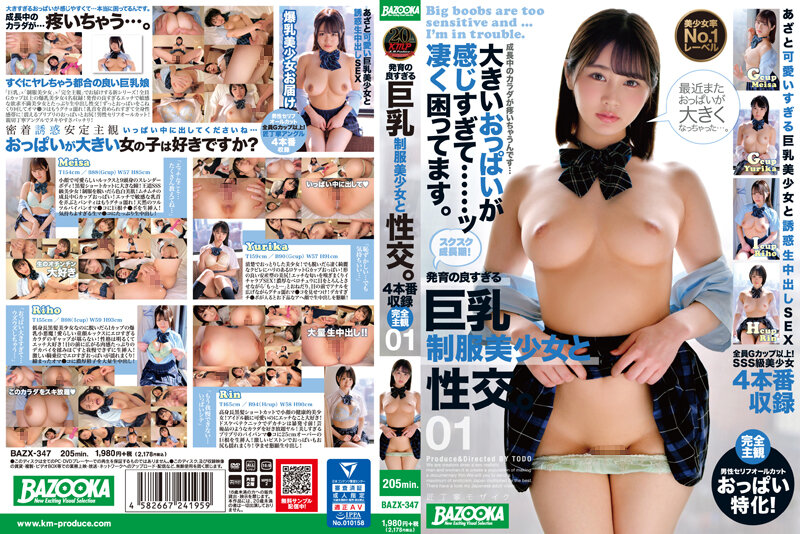 Information
Full HD [BAZX-347] Intercourse with a beautiful girl in a busty uniform who is too well developed. 01
Released date: 8/9/2022
Length: 205 minutes
Performers: ----
Director: TODO
Series: ----
Manufacturer: K-M Produce
Label: BAZOOKA
Genre: Bishōjo Busty Student Uniform Nakade Subjective Sample Video
Part Number: BAZX347
Average Rating: Average Rating:
A new series that delivers "busty breasts" × "uniform beautiful girls" × "completely subjective"! All of them include 4 beautiful girls with Bakugou of G cup or more! Plenty of raw with a sexually sensitive, frustrated beautiful girl with too good stunting! I kneaded my all the way around and my was already so wet! Too much nipple to be and made into a whole body sensation zone! Shivering Puri Puri and ass! Male serif all-cut! Kindly polite angle and easy to be nudge!