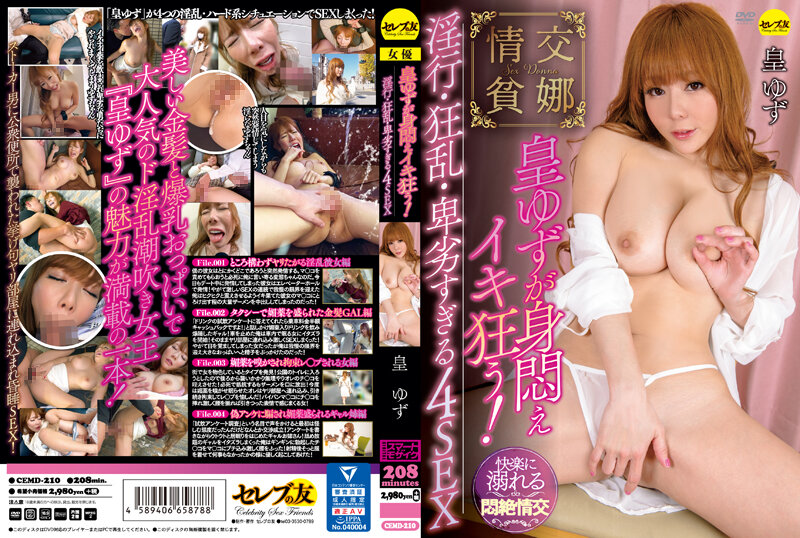 Information
Full HD [CEMD-210] Emperor Yuzu writhes and writhes madly! 4SEX Too Fornication, Frenzy, and Despicable
Released date: 8/9/2022
Length: 208 minutes
Cast: Emperor Yuzu
Director: ----
Series: ●● Grimacing and Crazy!
Manufacturer: Celebrity Friends
Label: Celebrity Friends
Genre: Demon Animal Mature Woman Big Breast Big Ass Single Work Adultery / Hard System Sample Video
Ident No.: CEMD210
Average Rating: Average Rating:
With beautiful blonde hair and bakugou, the very popular dojo squirting queen "Emperor Yuzu" has sexed in 4 lascivious/hard situations! In this work, it is a film full of the charm of Emperor Yuzu that is irresistible to fans, such as the lascivious Yuzu-chan who suddenly becomes estrus while worrying about people's eyes, Yuzu-chan who is forced to take Ikenai medicine and is beaten up by despicable men, and Yuzu-chan who was attacked in a public toilet by a stalker man and was taken to the Yari room and forced to have sex!