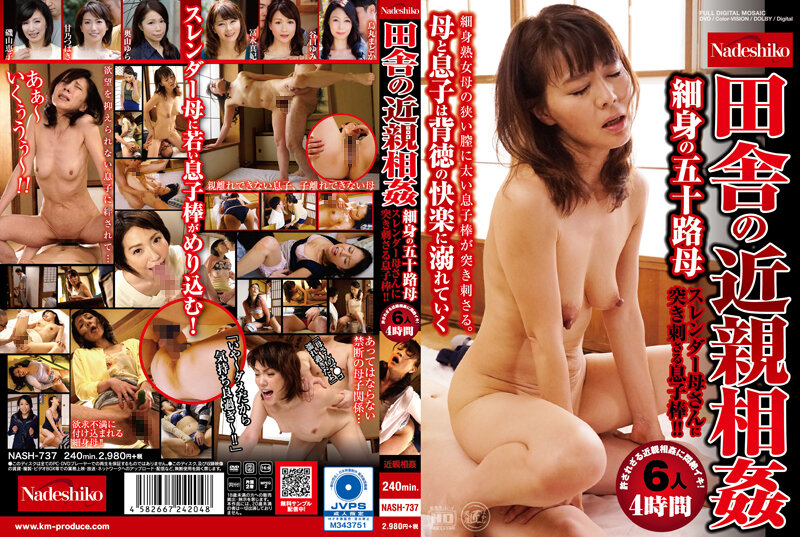 Information
Full HD [NASH-737] Incest in the countryside Slender Gojuji mother Son stick pierced by Slender mother!! 6 people 4 hours
Released date: 8/9/2022
Length: 240 minutes
Cast: Madoka Karasuma Yumi Taniguchi Princess Makoto Tominaga Yura Okuyama Tsubaki Amano Tsubaki Keiko Isoyama
Director: ----
Series: Rural Incest
Manufacturer: Nadeshiko
Label: Nadeshiko
Genre: Mature Woman Slender Incest Best Compilation Over 4 hours Sample Video
Part Number: NASH737
Average Rating: Average Rating:
It happened in the countryside. A slender mother who takes advantage of frustration. As I get older, my libido grows stronger and I can't stand it. He is relieved by his son and forgives his body. A young son sticks in a slender mother. A son who cannot be separated from his parents, a mother who cannot leave her children. Being by a son who can't control his desires. There should be no forbidden mother-child relationship....