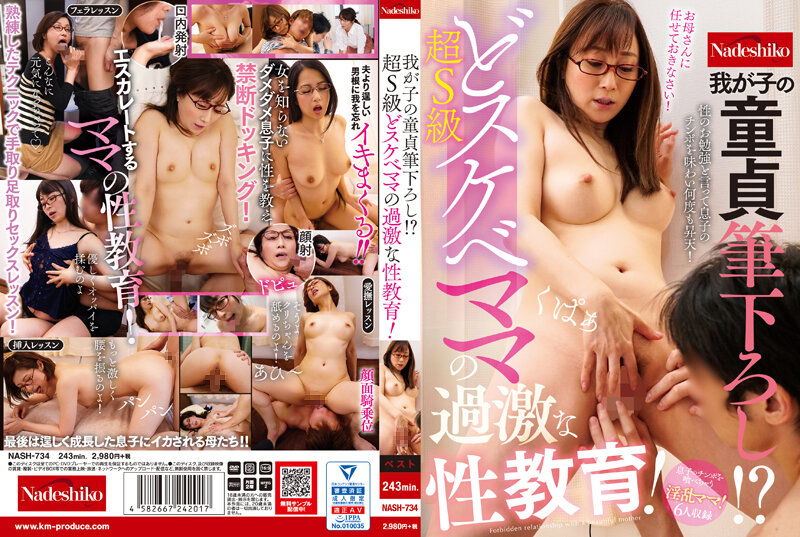 Information
Full HD [NASH-734] My child's chaste brush stroke!? Extreme sex education of super S-class dosukebe mama!
Released date: 8/9/2022
Length: 243 minutes
Cast: Reiko Sawamura (Yasunami Takasaka, Masumi Takasaka) Ki Haneda Ryo Kawakami Yu (Shizuku Morino) Satomi Suzuki Tsubaki Kato (Kaoru Natsuki)
Director: ----
Series: ----
Manufacturer: Nadeshiko
Label: Nadeshiko
Genre: mature woman mother incest Best Compilation Over 4 hours Sample video
Part Number: NASH734
Average Rating: Average Rating:
Feeling a sense of crisis for her insidious and withdrawn son, the mother decides to give sex education to her chaste son in order to somehow make him more masculine and strong. However, sex education is a Spartan demonstration method using one's own body! Sex education that started with kissing has escalated! A spartan mom to her son, who has become stronger because of his education... Enjoy the cool sex tips of 6 beautiful sexy moms!