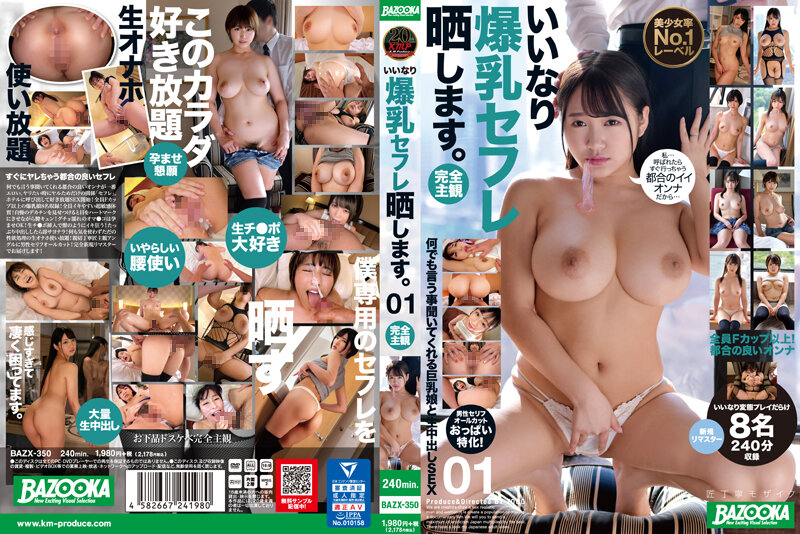 Information
Full HD [BAZX-350] Nice to expose Bakugou Sefre. 01
Released date: 8/9/2022
Length: 240 minutes
Performers: ----
Director: TODO
Series: ----
Manufacturer: K-M Produce
Label: BAZOOKA
Genre: Bishōjo Busty Chude Best Compilation 4 hours or more Sample Video
Model No.: BAZX350
Average Rating: Average Rating:
All of them recorded 8 Bakugou girls of F cup or more! Everyone has a super sensitive constitution that is easy to get excited about! Vaginal while showing off her proud decathine and making her eyes turn into heart marks! Gucho wet oma-ko is OK! Crazy like a beast with raw chi-po insertion! After taking out plenty of inside, the rest is littered! Don't worry about anything, just use raw onaho of sexual desire processing! Kindly polite craftsman subjective angle to male dialogue all cut! We will deliver it with a completely new remaster!