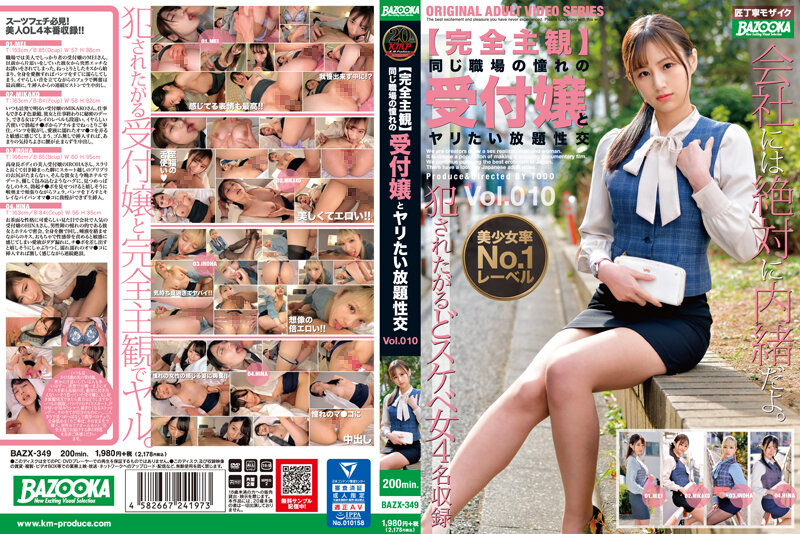 Information
Full HD [BAZX-349] 【Complete subjectivity】Unlimited sexual intercourse with a longing receptionist in the same workplace Vol.010
Released date: 8/9/2022
Length: 200 minutes
Performers: ----
Director: TODO
Series: Unlimited sexual intercourse with a longing receptionist at the same workplace
Manufacturer: K-M Produce
Label: BAZOOKA
Genre: Uniform OL Big Sister Nakaide Subjective Sample Video
Model No.: BAZX349
Average Rating: Average Rating:
Neat and pretty, Takamine flowers that decorate the office. I can never get along. If you could have sex with the receptionist you thought you were, what would you do? The two of them stared at each other alone. The usual uniform. Tight skirt of pats. A shirt that smells of sweat. Stockings that make you want to tear. All of it is yours. Serve the thick velo chu licking all over the body. Inserted raw as it is. Please experience the dream time delivered completely subjectively.