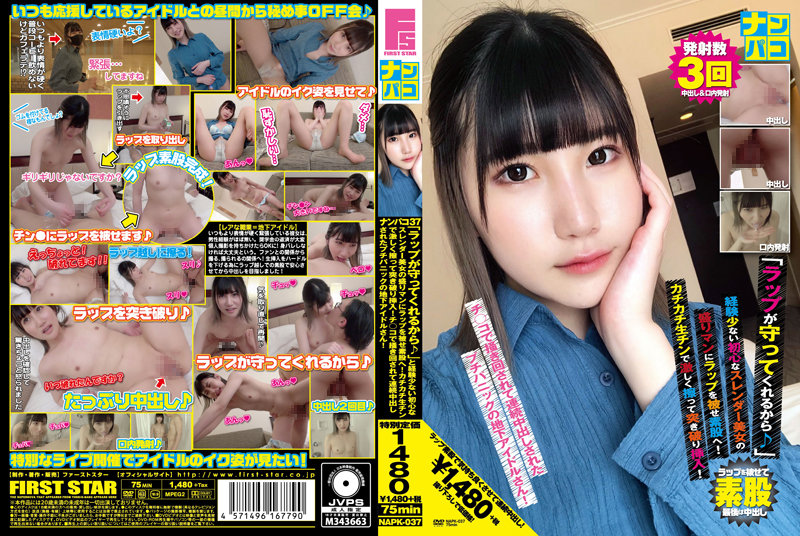 Information
Full HD [NAPK-037] Nampako No.37 "Because ♪ rap will protect you" and cover the rap with the slender beauty of the beginner slender beauty with little experience and go to the bare crotch! Insert through and break through vigorously with a ticking raw chin! A petite panic underground idol who was stirred up and put out in a row!
Released date: 27 Jul 2022
Length: 75 minutes
Performers: ----
Director: ----
Series: Nampaco
Manufacturer: First Star
Label: Nampaco
Genre: Slender Idol/Entertainer Nakaide Denma Sample Video
Ident Number: h_491napk037
Average Rating: Average Rating:
She has a stiffer expression and more nervous than usual, and she is a girl who is working hard as an underground idol! I have almost no male experience, it is difficult to repay the scholarship, so if you ask for a personal photograph, it will be OK! In order to lower the hurdle of raw insertion, you can feel safe with your bare crotch over the lap, and when you feel comfortable with the chestnut stimulation from the man muscle crawling, you break through the lap with a bang and go in and out!
* There are no performers under the age of 18 in this work.