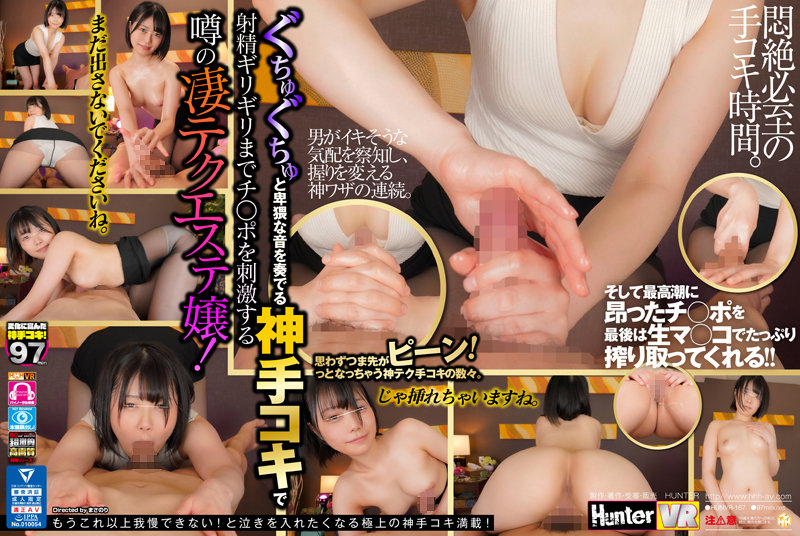 Information
Full HD [HUNVR-167] 【VR】Miss Tekeste rumored to stimulate Chi-Po to the last minute of ejaculation with a divine hand koki that makes obscene sounds with gurgling and obscene sounds! And at the end, Chi-Po who has risen to the climax is squeezed out plenty with raw ma-ko!!
Release Date: 16 Sep 2022
Product Release Date: 2022/09/16
Length: 98 minutes
Performers: ----
Director: Masanori
Series: Erotic Massage VR
Manufacturer: Hunter
Label: HHH-VR (HHH Group)
Content Type: 3D
Genre: High Quality VR VR Exclusive Riding Position Obscenity, Hard System Lotion / Oil Nakade Esthetic Tekoki Exclusive Distribution
Ident Number: hunvr00167
Average Rating: View Reviews
Miss Koki the god of rumors in the city! At the men's beauty salon, I met a gentle-looking dark-haired beauty. However, her true identity is Miss Tekeste who eviscerates men from the ground up with a number of techniques from the godhand! I squeeze my oily erection until the last minute of ejaculation, and finally squeeze it out with my raw without leaving a single drop! Can you stand the sensation of ejaculation that hits your brain?