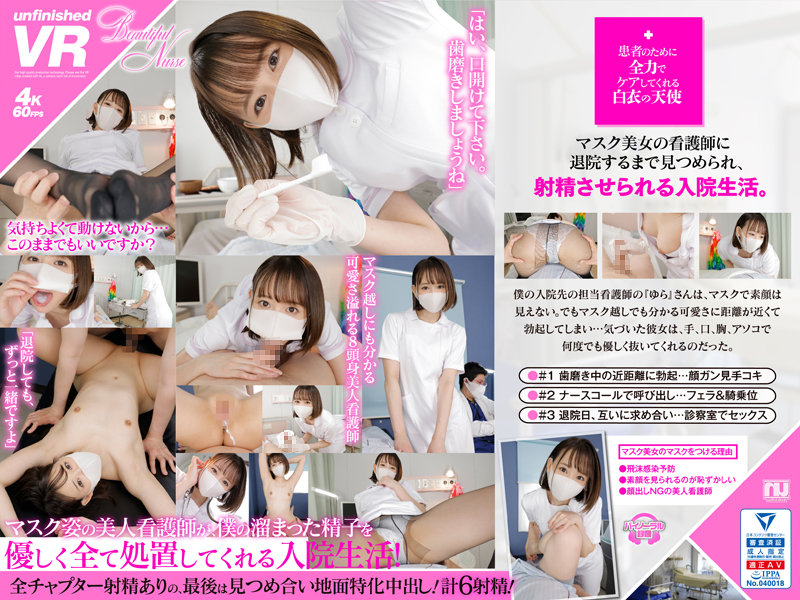 Information
Full HD [URVRSP-190] 【VR】Hospitalized life where you are stared at and ejaculated by a nurse with a mask beauty until you are discharged from the hospital.
Release Date: September 15, 2022
Product Release Date: 2022/09/15
Length: 106 minutes
Performers: ----
Director: Yazawa Receive
Series: Unfinished VR
Manufacturer: unfinished
Label: Marrion Group VR
Content Type: 3D
Genre: High Quality VR VR Exclusive Distribution Mask/Mask Hospital/Clinic Nurse/Nurse Nakade
Product Code: urvrsp00190
Average Rating: View Reviews
The nurse in charge of my hospitalization, Yura, cannot see her true face with a mask. But the cuteness that I can see even through the mask is close to the distance and I get an erection ... She noticed that she gently withdrew it with her hands, mouth, breasts, and again and again.