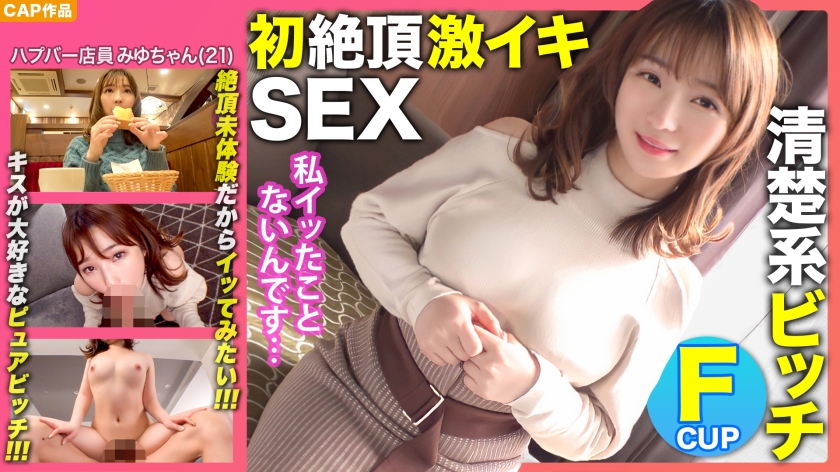 Information
Full HD [326NOL-011] I've never done that... Loose fluffy neat and clean F-breast [Miyu-chan] climaxed for the first time with the technique of an AV actor Intense Ikiki SEX!!
Cast: Miyu
Manufacturer: Black Ship
Duration: 78min
Part Number: 326NOL-011
Release Date: 2022/09/21
Series:
Label: Black Ship
Genre: Distribution Only Shiofuki Amateur Beautiful Breast Nakade Beautiful Legs Big Breast Beautiful Ass Neat Neatness Face Shot
I haven't experienced the climax, so I want to do it! An amateur woman who applied from the website [Miyu-chan (21)]. I dropped out of a beauty school and now I work as a clerk at Happening Bar. F-cup with oops loose fluffy. I love kissing. It seems that the manager of the hapbar has a relationship with Sefret, and the manager has told him to develop it. Call me later and move to the hotel. Start shooting face-to-face with the handsome AV actor! She rubs her breasts with her favorite kisses. Beautiful busty F cup with plump areola! If you continue to slap yourself with a polite kunni and a hand man, you will say "Something different from usual...", while saying "Something different from usual...", Puppyuu When you sit rhythmically in a normal sitting position on the couch→ you become teary-eyed and pan while panting [Miyu-chan]!! Standing back in the back feels so good that I move to the www bed and go inside in the riding position → back! "Lies... Are you getting so big already?!" And while surprised by the resilience of the male actor, the second round was also squid ww sperm and became goocho goocho with sperm and the last was smeared with a beautiful face as it was stirred even more!! "Wow, this is what Iku is..." and experienced the climax for the first time in his life.