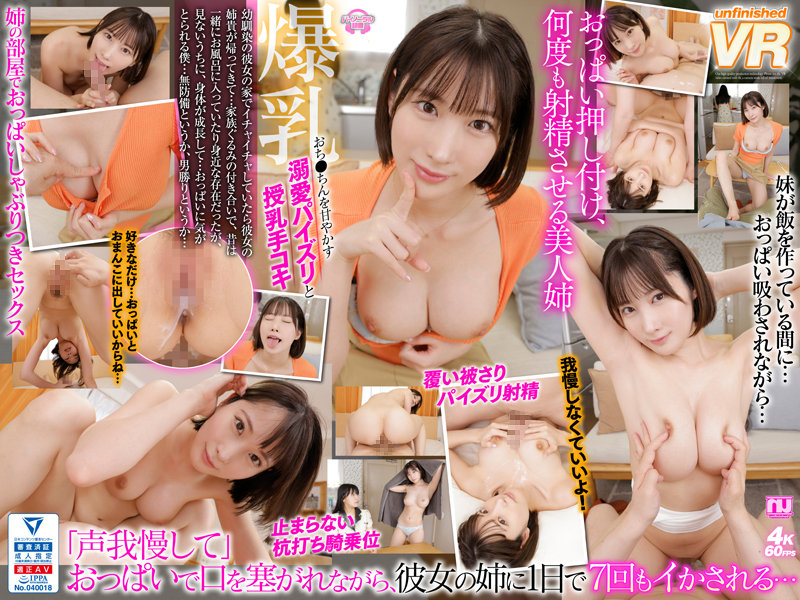 Information
Full HD [URVRSP-195] 【VR】Her sister, whom I met for the first time in a long time, is a super mature bakugou. I was eviscerated with a pampering and a nursing, and near her, I was forced to sink into a swamp with my mouth blocked by my gasping breasts.
Release Date: 20 Sep 2022
Product Release Date: 2022/09/20
Length: 89 minutes
Performers: ----
Director: Yazawa Receive
Series: Unfinished VR
Manufacturer: unfinished
Label: Marrion Group VR
Content Type: 3D
Genre: High Quality VR VR Exclusive Distribution Busty Sister Sister Childhood Friend Nakaide
Ident Number: urvrsp00195
Average Rating: View Reviews
When I was flirting at my childhood friend's house, her sister came back, and we were in a family relationship, and in the past, we used to take a bath together and it was a familiar presence, but before I could see it, my body grew, and I was distracted by my、、、 I was defenseless, or rather male-superior、、、 she teased me with an erection that was close to me, and she held my mouth with a big breast and swamped out.