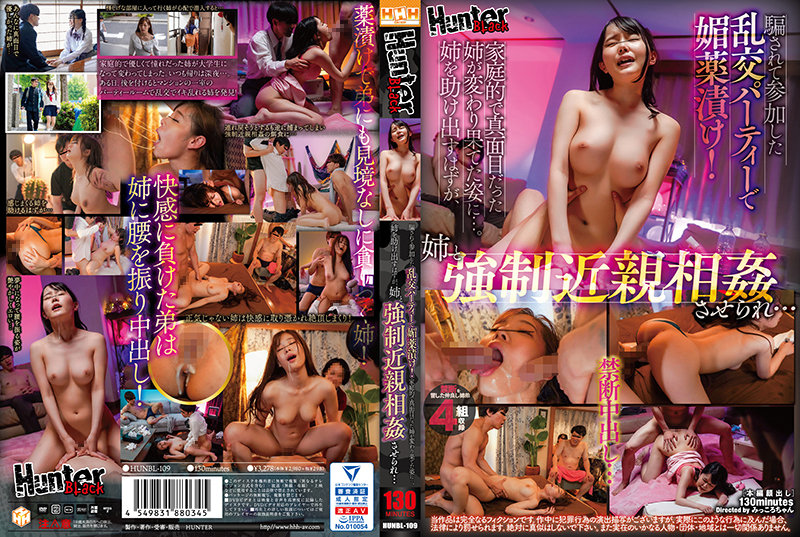 Information
Full HD [HUNBL-109] Drugged into an aphrodisiac at an party he participated in by being tricked! My sister, who was homely and serious, has changed completely. He is supposed to rescue his sister, but he is forced to commit incest with his sister...
Released date: 27 Sep 2022
Length: 130 minutes
Performers: ----
Director: Mikkoro-chan
Series: Hunter Black
Manufacturer: Hunter
Label: HHH Group
Genre: College Girl Incest Promiscuity Middle-Out Drag Sample Video Triple HAPPY Campaign
Ident Number: HUNBL109
Average Rating: Average Rating:
Related Tags: View Reviews
My sister, who had been homely, kind, and admired, changed when she became a college student. I always go home late at night. One day, I followed up and found my sister in the party room of an apartment building who was messing around with promiscuous sex! I can't watch it, so I try to bring it back, but when I get caught, I don't realize that my sister is me... He attacks with wide eyes and devours me! Strong incest! At the worst, I even swayed my hips and went inside and out...