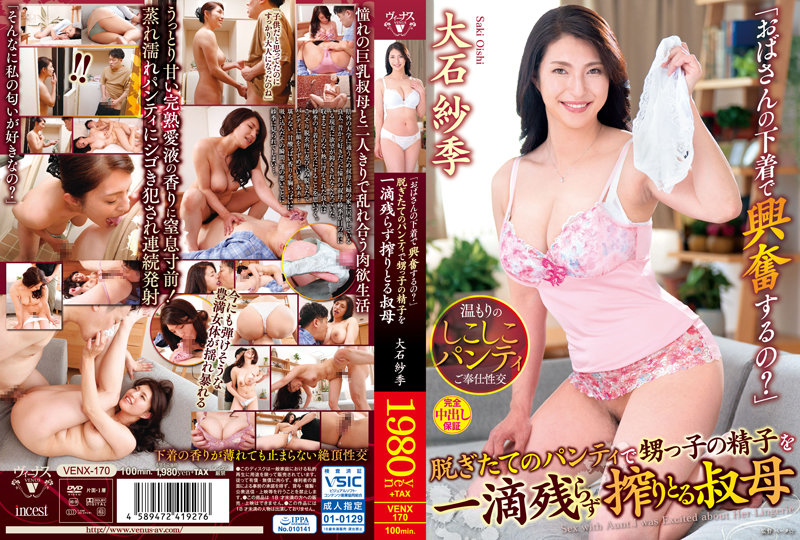 Information
Full HD [VENX-170] "Are you excited by your aunt's underwear?" asked Aunt Saki Oishi, squeezing every drop of her nephew's sperm in her freshly removed panties.
Released date: 27 Sep 2022
Length: 100 minutes
Cast: Saki Oishi
Director: Peta☆
Series: An aunt squeezes every drop of her nephew's sperm in freshly removed panties
Manufacturer: VENUS
Label: INCEST
Genre: mature woman, slut, man-wife/housewife, busty single work, middle-out sample video
Ident Number: venx170
Average Rating: Average Rating:
Related Tags: View Reviews
Ryota is staying at his aunt's and his wife's house to attend a university outside the prefecture. Her lust was uncontrollable at the reality in front of her long-time favorite aunt, Sasuke. Caught in the heat that never fits, Ryota comes up with the idea of making Sasuke's underwear into an okazu. She sneaks into the dressing room and slips her face into her freshly removed panties. Ah... Unbearable. The moment he inhaled the sweet and sour scent full of his chest, unfortunately Sasuke saw him...