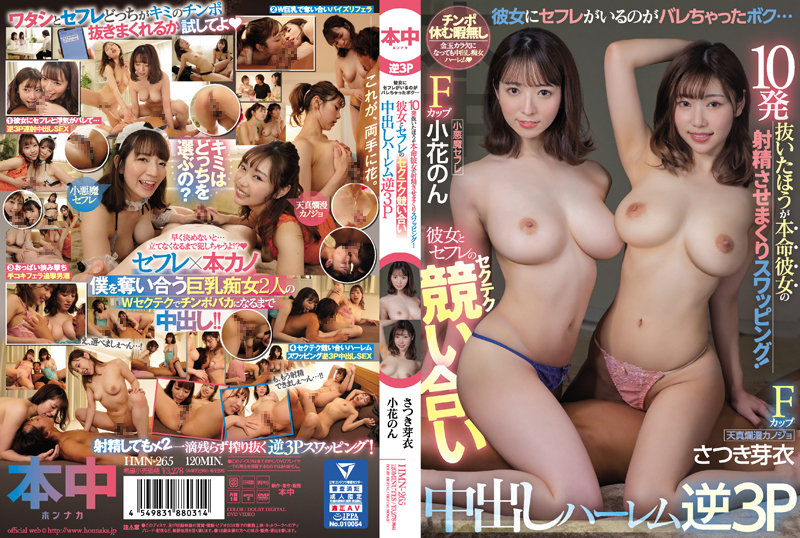 Information
Full HD [HMN-265] 【Limited Quantity】 I was surprised that she has Sefret... Pulling out 10 shots is the favorite, swapping her to ejaculate! She and Sefret's Sextek Competition Nakade Harlem Reverse 3P Small Flower Flower Cloth Satsuki Buds With 2 Raw Photos
Released date: 28 Sep 2022
Length: 120 minutes
Cast: Sabaki Bud
Director: Zach Arai
Series: ----
Manufacturer: Honka
Label: Honchu
Genre: Bishōjo Slut Busty Inside-Out Harlem Sample Video with Bonus
Ident Number: TKHMN265
Average Rating: Average Rating:
≪ Satsuki Buds × Little Flowers W Little Demon Co-starring! ≫ Sefré her... No way is it a sextech competition to decide the favorite girlfriend!? Ejaculate and out inverted 3P harem that doesn't end even if you become a idiot!! Eh, I can choose~n!! Because they're both cute and erotic. I can ejaculate already~! Even if you ejaculate× 2...!! Little Devil Sefret × Tenshin Manga Book Kano squeezed every drop with reverse 3P swapping to steal me...