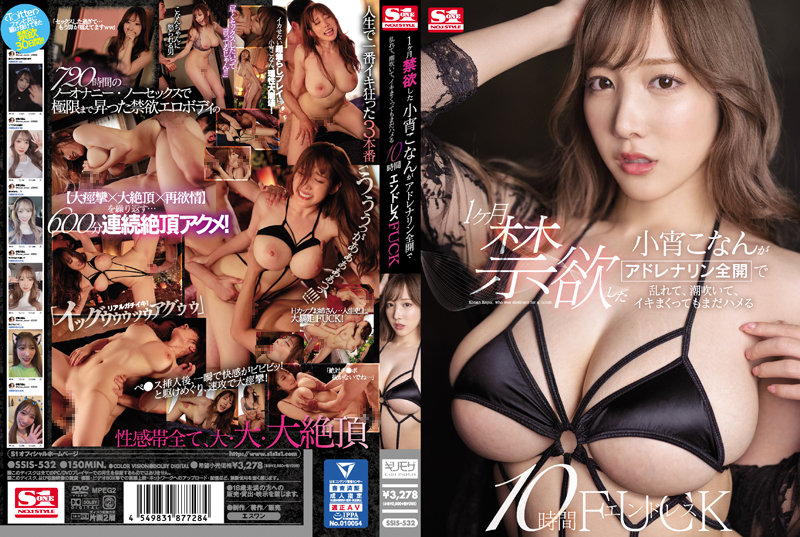 Information
Full HD [SSIS-532] A month-long abstinence from 10 hours of endless where adrenaline is at full throttle, squirting, and even if you roll up your sleeves, you're still going to be.
Released date: 27 Sep 2022
Length: 150 minutes
Cast: Konan Kotobi
Director: Usapiyon.
Series: ----
Manufacturer: S1 Number One Style
Label: S1 NO.1 STYLE
Genre: Big Breasts Single Work Obscenity/Hard System Squirting Gilimosa Sample Video
Ident No.: ssis532
Average Rating: Average Rating:
Related Tags: View Reviews
【The greatest climax ever beyond the ecstasy limit】 Insistence on Chi-Po and sexual desire are stronger than the average person and I instructed Konoha to abstinence for 30 days! The Hcup's body, which had been stretched to the extreme with no masturbation & no sex, began to re-lust → a great convulsion → great climax on the day of the shoot. Shake your brunbrunn breasts and acme for 10 hours in a row! Clearly, his is becoming abnormally intense, spraying a lot of tide, and his mouth and genitals are constantly seeking his eyes while he is in agony.