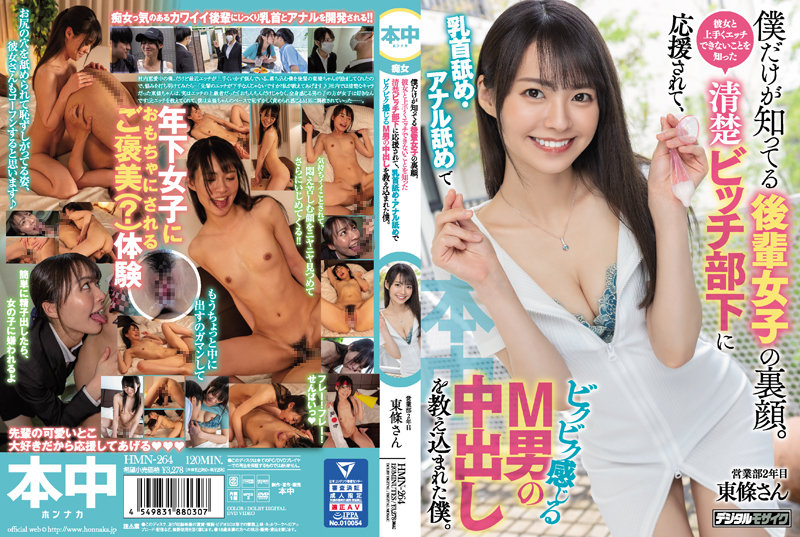 Information
Full HD [HMN-264] 【Limited Quantity】 The back face of the junior girl that only I know. Knowing that I couldn't get along well with her, I was cheered on by my neat and clean subordinates, and I was taught to inside and out of the M guy who felt tingly with nipple licking and licking. Natsu Tojo with 2 raw photos
Released date: 28 Sep 2022
Length: 120 minutes
Cast: Natsu Tojo
Director: Miyoshi Lasher
Series: The Behind the Scenes of a Female Boss I Only Know.
Manufacturer: Honka
Label: Honchu
Genre: Bishōjo Slut Slender Single Work Nakaide M Man Digimo Sample Video Bonus Included / Set Product
Model No.: TKHMN264
Average Rating: Average Rating:
I'm in an in-house romance, and lately I've been struggling with H not doing well. When I confided my worries to my junior, Tojo-chan, he said, "Girls like the look that boys feel! Senpai, do you know how you feel?" And be advised! Tojo-chan, who is neat and tidy in the company, is actually an etch advanced person! Cheered on by a-like junior, I became sensitive to the nipples and being carefully developed! I got along well with her and had a reward experience where I was made into a toy by my junior, Tojo-chan!