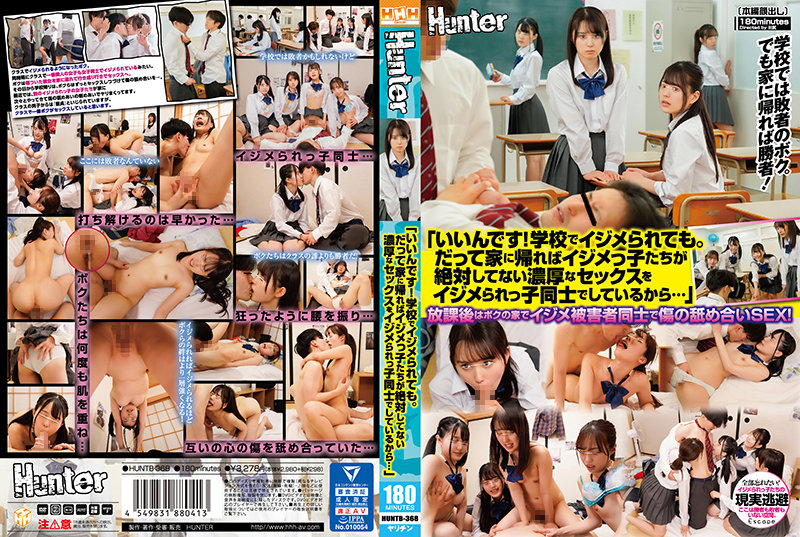 Information
Full HD [HUNTB-368] "It's okay, even if I'm bullied at school. Because when you get home, you're having intense sex with the bullies that the bullies never do..."
Released date: 27 Sep 2022
Length: 180 minutes
Performers: ----
Director: Kawajiri
Series: ----
Manufacturer: Hunter
Label: HHH Group
Genre: Schoolgirl Student Uniform Obscenity/Hard Riding Position Nakade Sample Video Triple HAPPY Campaign
Part Number: huntb368
Average Rating: Average Rating:
Related Tags: View Reviews
I started to be bullied in class. At the same time, the most beautiful girl in the class seems to be being bullied by the girls. I took her home from a broken house and had sex with her. From that day on, on the way home from school, we continued to have sex and licked each other's wounds. Recently, another bully girl has been coming into the house one after another... The boys in my class are teasing me as a "virgin," but I think I'm the one who has the most sex in the class.