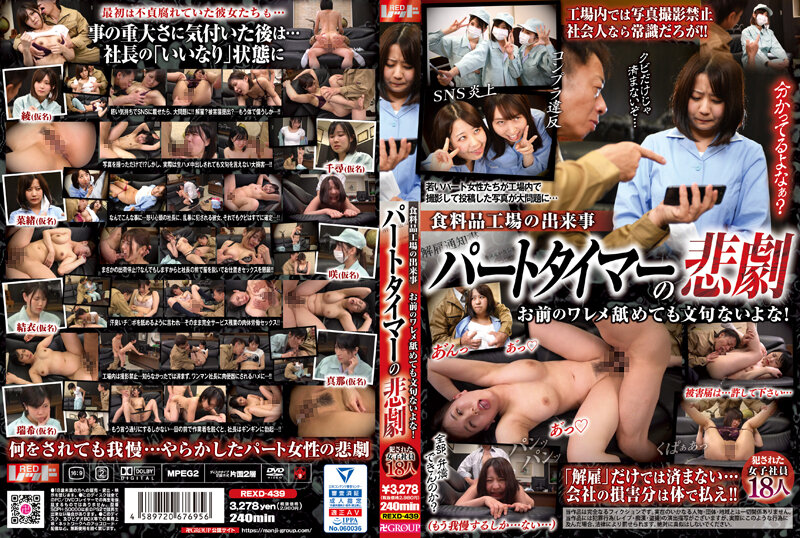 Information
Full HD [REXD-439] The Grocery Factory Affair The Part-Timer's Tragedy I won't complain if you lick your dick!
Released date: 27 Sep 2022
Length: 240 minutes
Performers: ----
Director: ----
Series: ----
Manufacturer: Red
Label: Swastika GROUP
Genre: Kunni Nakaide Blowjob Over 4 hours Sample Video
Ident Number: REXD439
Average Rating: Average Rating:
Related Tags: View Reviews
I took a picture in the factory and uploaded it to SNS, "Isn't it ruining all the shipments this time, what are you going to do?!" I didn't see it even though I thought it would be such a big deal..."I just took a picture, but what kind of baldness is this" I will report the damage! Of course I'm fired!