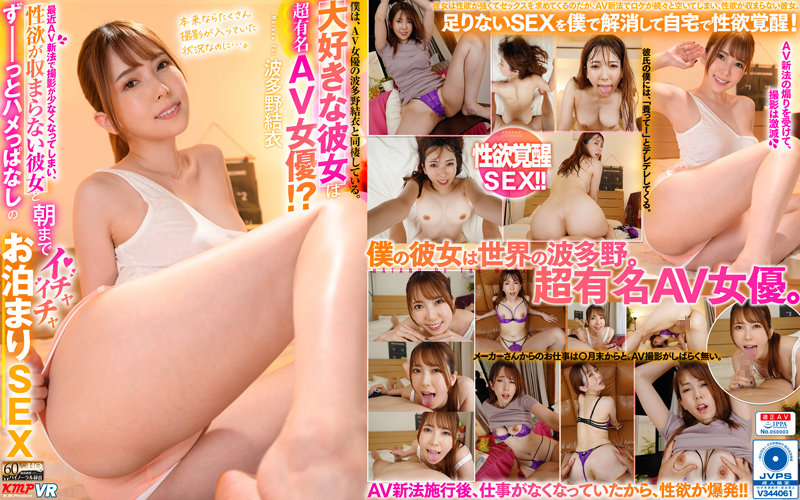 Information
[VRKM-793] 【VR】My favorite girlfriend is a super famous AV actress! ?? Recently, the shooting has decreased due to the new AV law, and I flirted with her who couldn't contain her libido until the morning when she kept SEX Yui Hatano
Delivery start date: 2022/11/08
Product release date: 2022/11/08
Length: 84min
Cast: Yui Hatano
Director: Yazawa Receive
Series:----
Studio / Producer: K M Produce
Label: KMPVR
Content type: 3D
Genre: Solowork High Quality VR VR Exclusive Exclusive Delivery Creampie Cowgirl POV Beautiful Breasts
ID: vrkm00793
Average rating: See review
I live with AV actress Yui Hatano. She is a super famous AV actress who is called "the Hatano of the world".
She has a strong libido and always asks for sex, but the new AV law has vacated shooting one after another,
Libido is heightened to the limit. Normally, there was a lot of shooting.
My boyfriend tells me, "Feed me."
I accept the request to have sex like an AV shoot.
Sex with Yui Hatano, whose libido is exploding, is too hard! !!
[Thanks to you, KMP 20th anniversary! ] 】
Free points for the first 1,000 yen!