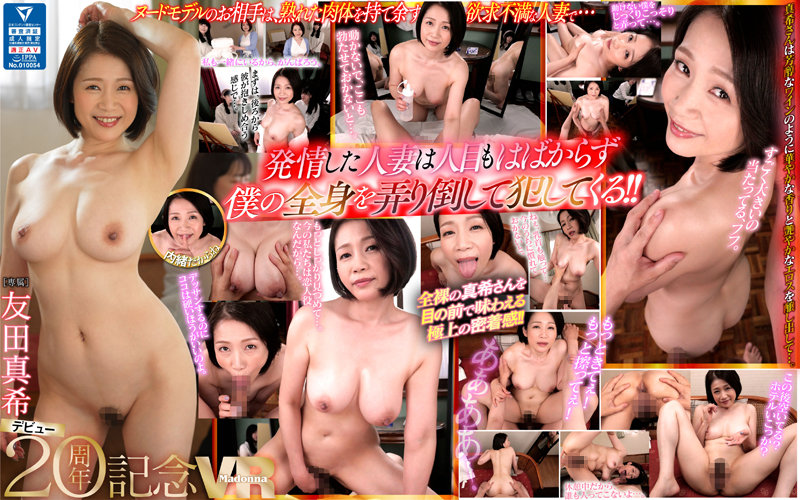 Information
Full HD [JUVR-157] 【VR】Maki Tomoda Debut 20th Anniversary VR!! When I received a part-time job as a drawing model, what a nude! My partner, Maki, is a frustrated married woman who secretly plays with my erogenous zones and asks me to devour them ...! !!
Delivery start date: 2022/11/18
Product release date: 2022/11/18
Length: 73min
Cast: Maki Tomoda
Director: Yazawa Receive
Series:----
Studio / Producer: Madonna
Label: MadonnaVR
Content type: 3D
Genre: High Quality VR Solowork VR Only Exclusive Distribution Shame Slut Model Married Woman / Housewife Mature Woman
ID: juvr00157
Average rating: See review
Holiday! Maki Tomoda 20th anniversary of her debut! I participated in a drawing modeling part-time job for the first time. However, when I went to the atelier, something was wrong. When I checked it, the content was a nude model ...! I was confused, but veteran model Maki kindly encouraged me ... And during the drawing, Maki, who is naked and in close contact, began to secretly play with my erect Ji ○ Port with tension and excitement! While being stared at from beginning to end, please enjoy the thrill and pleasure of being secretly squid!