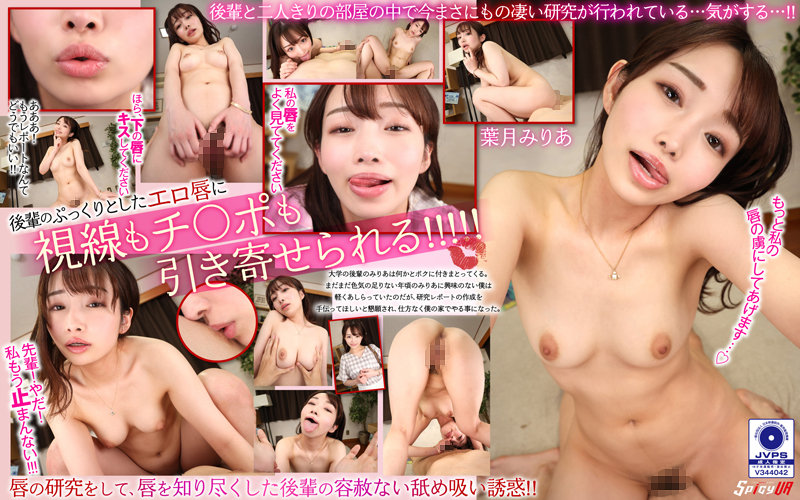 Information
[SPIVR-040] 【VR】Miria Hazuki
Delivery start date: 2022/11/20
Product release date: 2022/11/20
Length: 71min
Cast: Miria Hazuki
Director: Glitter ★ Caraway
Series:----
Maker: SPICY VR
Label: SPICY VR
Content type: 3D
Genre: Solowork High Quality VR VR Only Cowgirl Sexy Other Fetish Beautiful Tits College Girl
ID: h_1609spivr00040
Average rating: See review
Miria, a junior at university, follows me for some reason. I wasn't interested in Miria when I was still not sexy, so I was lightly treated with it, but she begged me to help her write a research report, so I had no choice but to do it at my house.
Joint report creation on the subject of the enchanting lips of juniors.
I studied the lips and the merciless licking and sucking temptation of a junior who knows the lips thoroughly! !!
Both the gaze and Ji ○ Port are drawn to the plump erotic lips of juniors! !!
A tremendous amount of research is being done right now in a room alone with a junior... I feel like it...!!