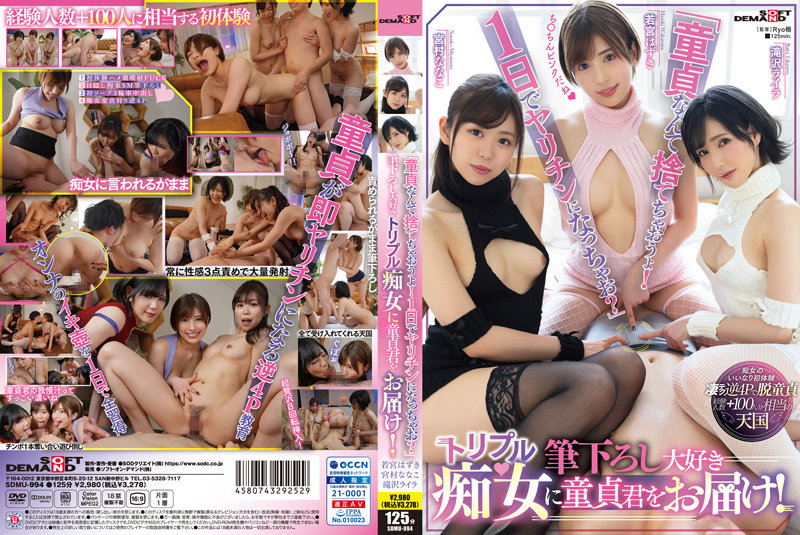 Information
Full HD [SDMU-994] "Let's throw away the virginity! Deliver a virgin to a triple who loves to brush down!
Release Date: 2022/11/23
Length: 125min
Cast: Wakamiya Souki Takizawa Laila Miyamura Nanako Miyamura
Director: Ryogoku
Series:----
Studio / Producer: SOD Create
Label: SOD
Categories: Slut Cherry Boy Creampie Squirting 3P / 4P Sample Video
ID: 1sdmu994
Related Tags: #中出し #潮吹き #中出し #射精 #痴女 #中出し #射精 #潮吹き #痴女 #童貞 #童貞 #初体験 #童貞 #射精 #童貞 #中出し #痴女 #射精 #痴女 #潮吹き
When I attended three top rankers in the AV world to a stiff virgin who has no connection with women and has a phobia of women at a good age ... You can be the partner of the first experience! You can dye a straight man in my color! and a storm of excess service! They were virgins who experienced triple technique, male tide & continuous ejaculation & from 0 to 100 people at once.